Super Spencer's Journey
Super Spencer is just 10 months old and like In the Night Garden and the Teletubbies.
This super brave little one was diagnosed with a Wilms Tumour when he was just three months old. He's had 4 treatments of chemotherapy, had an operation and is now undergoing 6 more months of treatment.
Super Spencer's Diagnosis
Around 90 children are diagnosed with renal (kidney) tumours every year in the UK. Of these approx 80 are Wilms' tumour. Find out more about Wilms Tumour
The Supershoes
We're told Spencer is doing well at the moment and that he loves his Supershoes….
>Thank you so much for Spencer's Supershoes he loves them!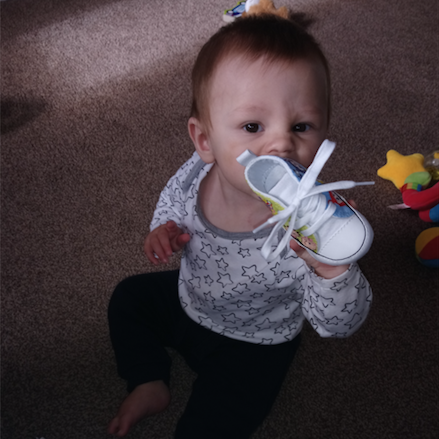 Super Spencer's Gallery