Super James's Journey
James was diagnosed with ependymoma and underwent a 9-hour operation to remove the tumour. He has been having proton beam therapy and needed a boost to help him through, which we were delighted to provide!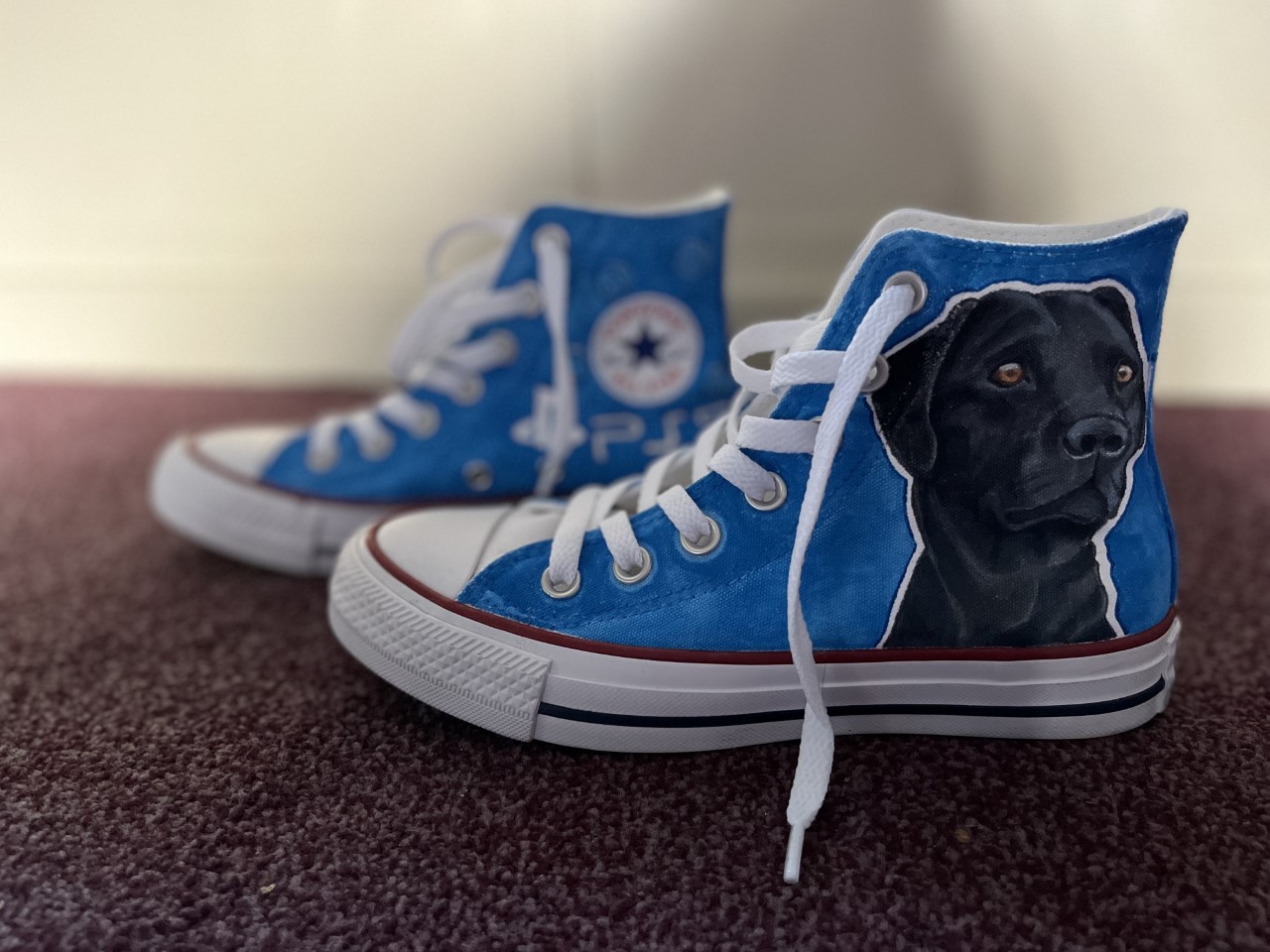 Super James's Diagnosis
Brain and spinal cord tumours are the most common form solid tumours found in children with around 400 being diagnosed each year in the UK. Find out more about Brain & Spinal Tumours
The Supershoes
James wanted a portrait of his gorgeous black labrador, Goose, on his Supershoes. Super Artist Gita was happy to oblige.