Super George's Journey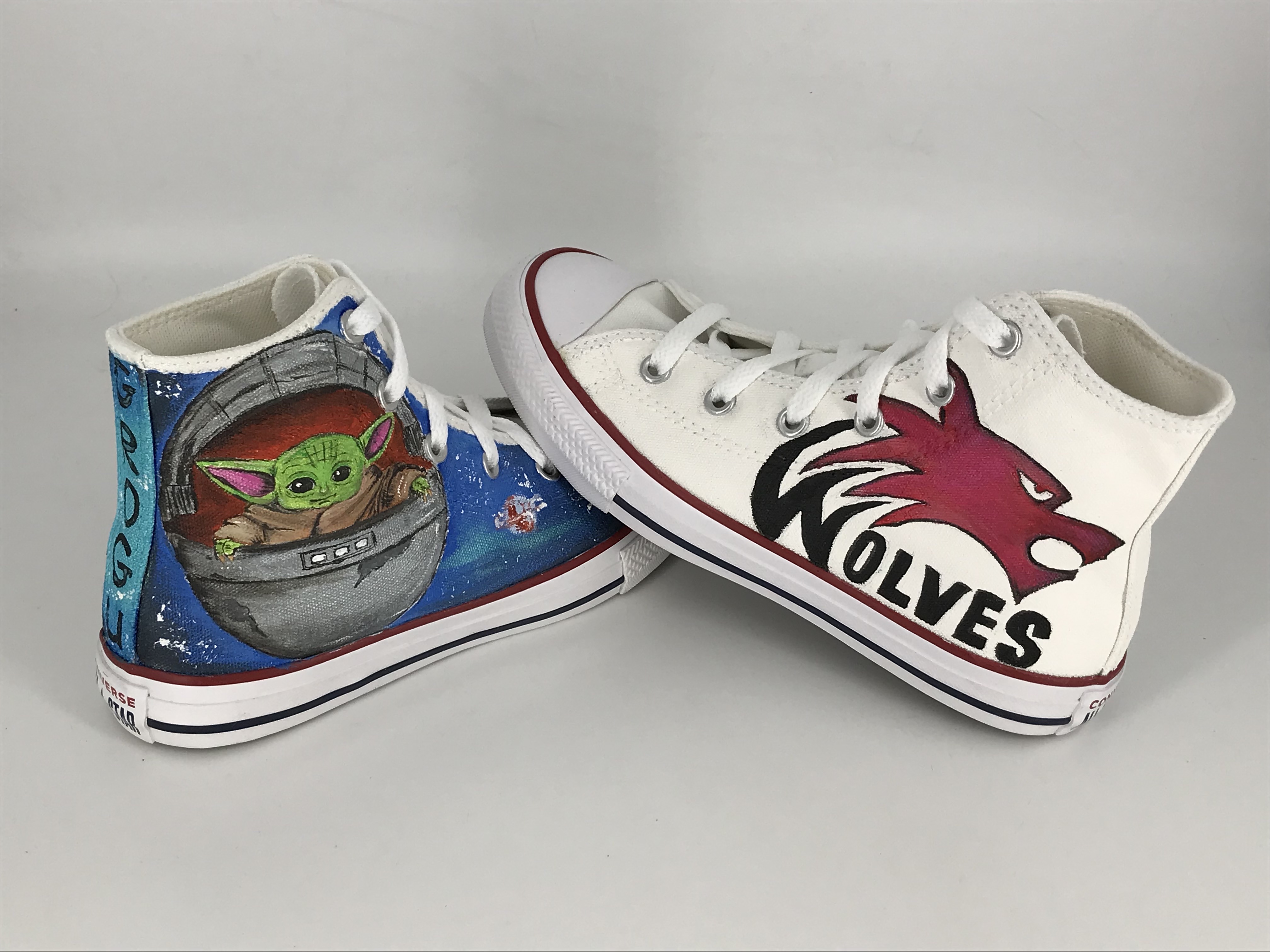 The treatment for cancer is gruelling and the side effects are very unpleasant. Super George has really struggled to cope at times, but his parents say he's always chatty and doing his best to smile through it all. We're glad your Supershoes have given you some more to smile about, George. Keep going - you've got this!
Super George's Diagnosis
Brain and spinal cord tumours are the most common form solid tumours found in children with around 400 being diagnosed each year in the UK. Find out more about Brain & Spinal Tumours
The Supershoes
The colour blue, Baby Yoda, a penguin and Wilmslow Wolves rugby team were George's requests for his Supershoes. Super Artist Cheryl has certainly made him smile by including these favourites on George's Supershoes. George received his Supershoes after having spent a night in A&E, so they were just the special boost he needed. You can see from his face how thrilled he was!