Zachery's Journey
Super Zachery is 9 months old. He was diagnosed at 2 months old with Infantile Fibro Sarcoma. Although he has been in hospital with infections and side effects of chemotherapy he has remained a very happy and brave little boy. His mummy and daddy are very proud of him.
Zachery's Diagnosis
Find out more about Solid Tumours
The Supershoes
Zach is doing so so well since having a tumour removed from his leg in September, it won't be long before he will hopefully be toddling around in his beautiful new shoes.
Zach received today his new Supershoes today - They are stunning, absolutely amazing!  They brought a year to my eye when I opened them, such thought and effort went into them. Super Artist Ayesha has done a wonderful job and we will treasure them forever. Thanks again, fantastic charity!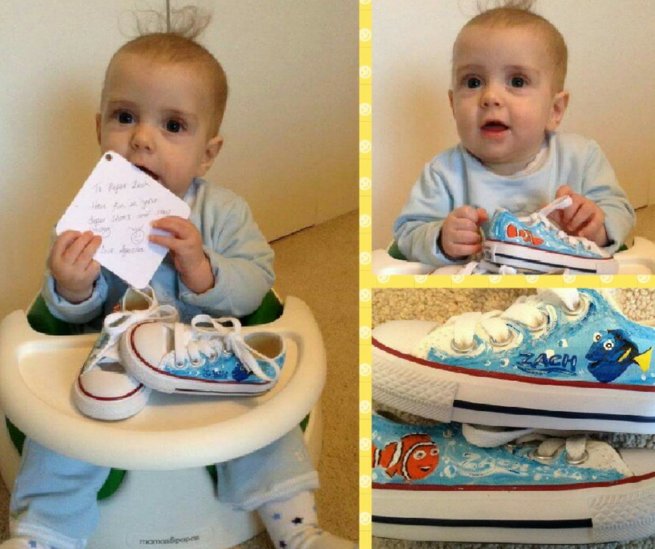 Zachery's Gallery