Jessica's Journey
Super Jessica has recently turned two, yet has been in hospital since the end of January, when she was diagnosed with Acute Lymphoblastic Leukaemia. The chemo wasn't working so sheunderwent a treatment of high-dose chemo, followed by a bone marrow transplant in June.
Jessica's Diagnosis
Acute Lymphoblastic Leukaemia (ALL) is the most common form of leukaemia in children under the age of 14, affecting around 400 each year. Find out more about Acute Lymphoblastic Leukaemia
The Supershoes
Super Jessica loves Olaf from Frozen, Peppa Pig & Paw Patrol, so all of these were on the design brief for her Supershoes.
Jessie wanted to say thank you so so much for her Supershoes. She thinks they are super cool! She stood up for first time in months in them this morning….. I can't thank you enough. Please also thank Super Artist Jayne. They really are amazing!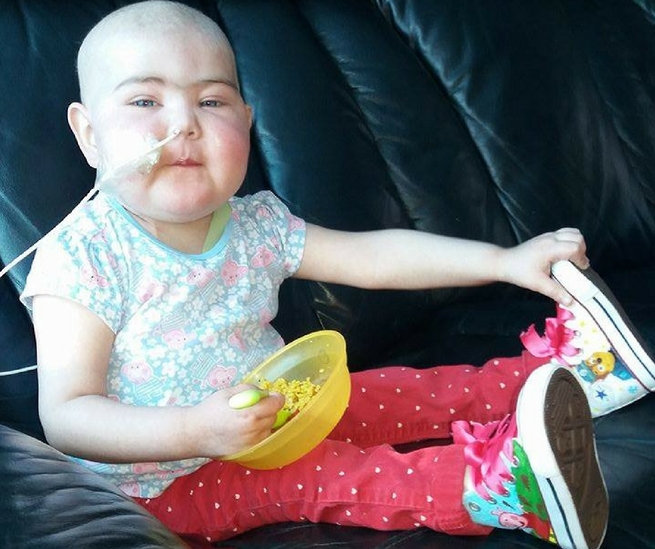 Jessica's Gallery