Abigail's Journey
This beautiful and super brave young lady is Super Abigail…… She loves flowers, as you can see from her photo, especially forget-me-nots. She enjoys walking her dogs and listening to Kelly Clarkson & McFly.
Abigail was diagnosed with Acute Lymphoblastic Leukaemia shortly before her 12th birthday last year. Since then she has been receiving chemo at Addenbrooke's Hospital.
Abigail's Diagnosis
Acute Lymphoblastic Leukaemia (ALL) is the most common form of leukaemia in children under the age of 14, affecting around 400 each year. Find out more about Acute Lymphoblastic Leukaemia
The Supershoes
We were really touched when Super Abigail got in touch herself to thank us for her Supershoes…..
Thank you so much for my amazing Supershoes, they are so cool. Super Artist Alejandra did a fantastic job. They came at such a special time for me, as my Grandad had just passed away. I can't thank you enough!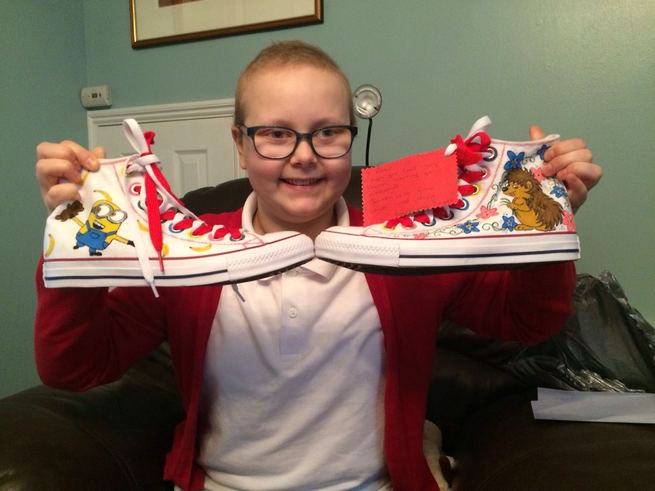 Abigail's Gallery