Super Lois's Journey
Lois' mum was worried about Lois, who was showing signs of unexplained bruising and was very pale. In June 2021, she was diagnosed with Aplastic Anaemia and so began many trips to hospital, and inpatient treatment for infections. Lois' condition has meant that she has been unable to attend school since then because her body cannot fight infection, and because of her prolonged stays in hospital. Although they hoped her bone marrow would recover, doctors eventually had to perform a bone marrow transplant in April 2022 and after a 6-week stay in hospital, Lois is slowly improving. Her mum tells us that there is a second Superhero in the household too: Lois' younger brother, who was a match for the bone marrow transplant, and saved his sister's life! Wishing you a continued recovery, Lois!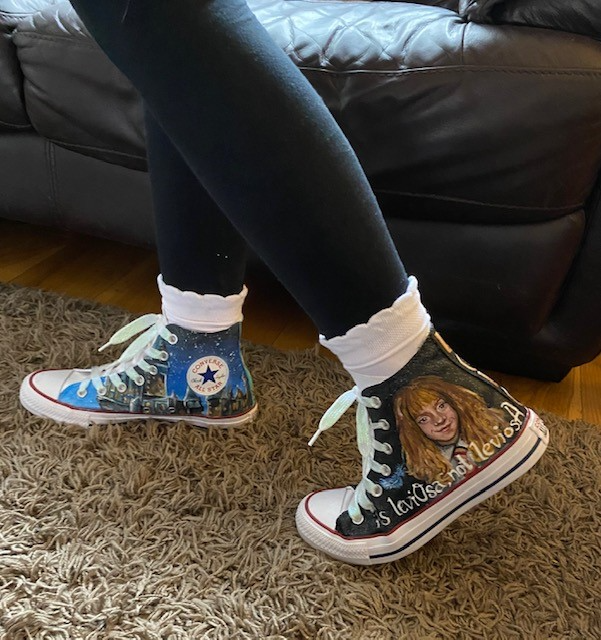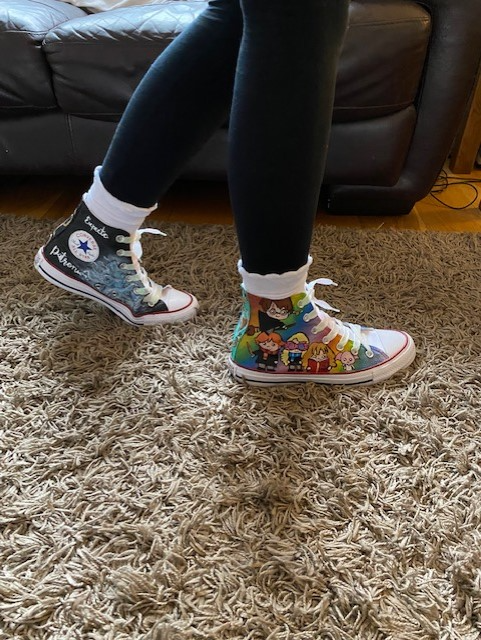 Super Lois's Diagnosis
Aplastic anaemia is a serious condition in which the bone marrow does not produce enough new blood cells. Some symptoms include tiredness, paleness, frequent infections, and easy bruising and bleeding. Find out more about Aplastic Anaemia
The Supershoes
Lois wanted rainbows and for her Supershoes to be magical. We all think Super Artist Holly must have a magic wand, as she created this pair that matched the brief perfectly!