Super Jayden's Journey
Jayden's family requested Supershoes for Jayden as he has been so brave, coping with his treatment for ALL. Jayden has been receiving chemotherapy all year and is responding well. You can see that his Supershoes gave him a real boost and just how much they mean to him! Jayden's mum, Kylie, says, "We just wanted to say a huge thank you for Jayden's Stranger Things-themed Supershoes. He is absolutely over the moon with them. This really has made Jayden's day and we can't thank you all enough. He is so pleased with them and has sent photos to all his friends. The work you do is amazing, and the children are so lucky to have you guys to support them."
You are so welcome, Jayden and family - it was our absolute pleasure!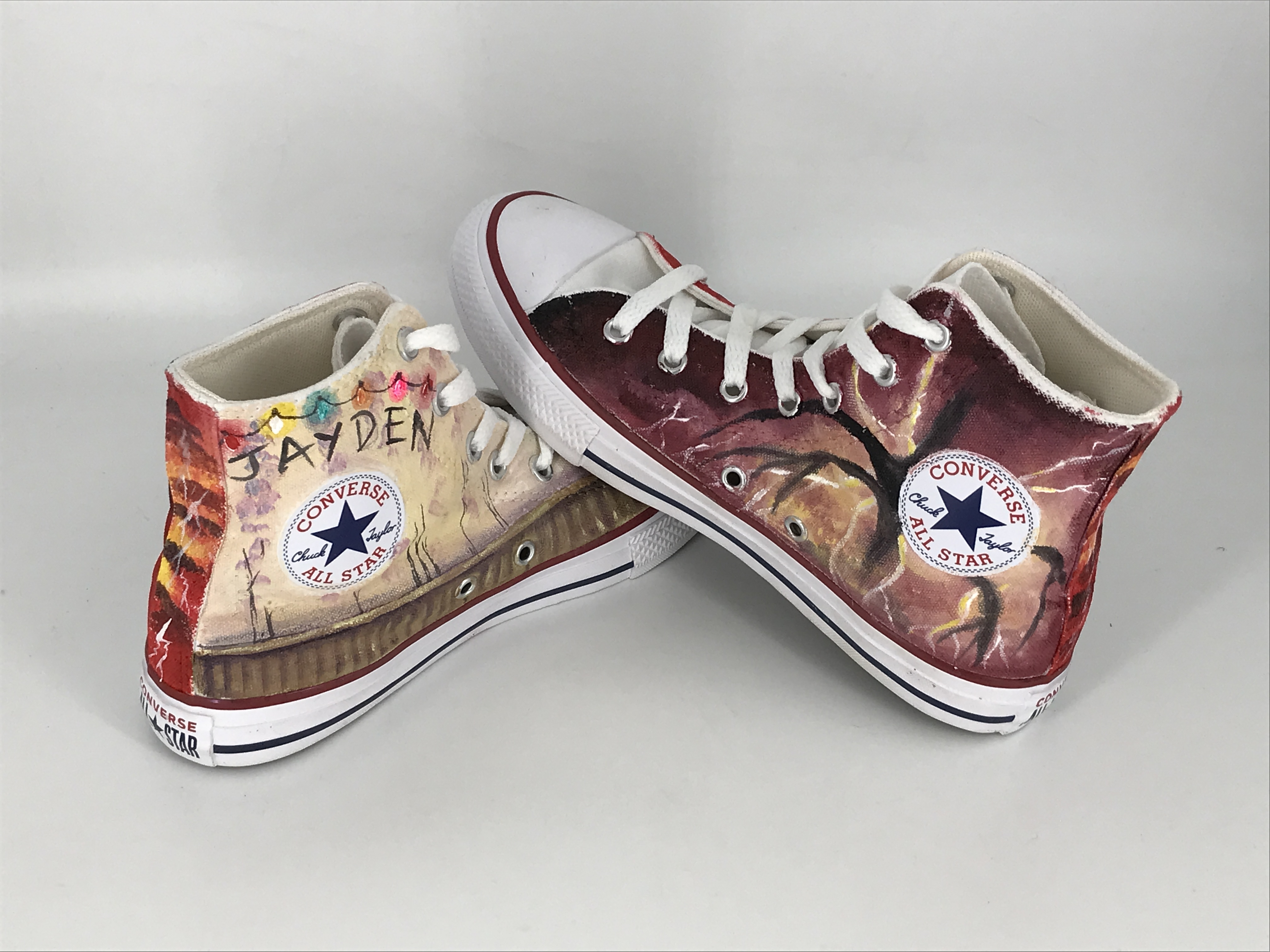 Super Jayden's Diagnosis
Acute Lymphoblastic Leukaemia (ALL) is the most common form of leukaemia in children under the age of 14, affecting around 400 each year. Find out more about Acute Lymphoblastic Leukaemia
The Supershoes
A Stranger Things themed pair of Supershoes were Jayden's special wish, to include a demigorgon! Super Artist Vix got to work with her magic paintbrush, and ta-da: one pair of awesome Supershoes for one very brave boy!