Olivia's Journey
Olivia became unwell in July and was taken to the GP who sent her straight to the hospital for tests.. She was diagnosed the same day and transferred to Addenbrookes where she spent a week receiving treatments and undergoing various tests.
She is currently on her intense phase of treatment and is receiving chemo which she will continue to do for the next two years.
Olivia's Diagnosis
Acute Lymphoblastic Leukaemia (ALL) is the most common form of leukaemia in children under the age of 14, affecting around 400 each year. Find out more about Acute Lymphoblastic Leukaemia
The Supershoes
Super Olivia received her Supershoes when she was in hospital in isolation - Her parents told us they really cheered her up!
These shoes are really special to me and I will show them to all my friends at nursery. Thank you x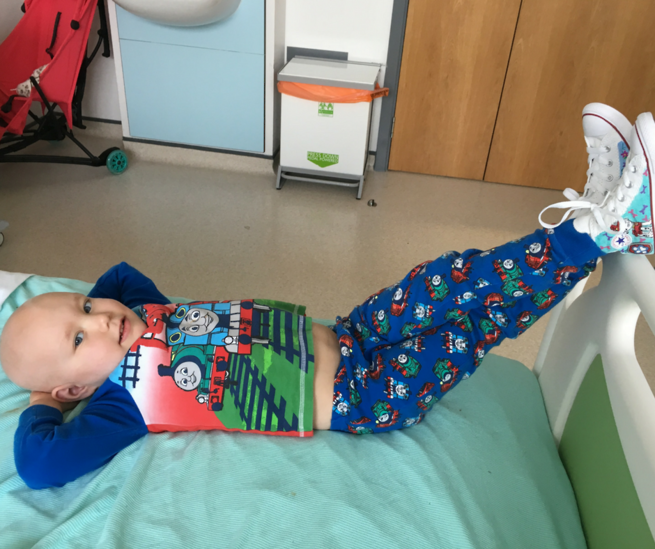 Olivia's Gallery