Reo's Journey
This super brave little boy is Super Reo and he is 9 years old. Reo loves playing minecraft and is a big Leicester City football fan. His favourite player is Jamie Vardy! He also enjoys swimming, bowling and golf.
Reo was first diagnosed with Hodgins lymphoma in Feb 2013 but since thene suffered a relapse whilst on a family holiday in April 2014.
Hi mum affectionately calls him 'my little ginger biscuit' and told us;
He has been so brave not once but twice and I'm so proud of him!
Reo's had good days and bad days. He didn't really get out a lot and on the days he did get out it was to hospital, sometimes school or to his dad's.
He is currently in hospital every 3 weeks for immunoglobulin treatment. It's been such a long journey for Reo and his family.
Reo's Diagnosis
Around 60 children each year receives a diagnosis of Hodgkin Lymphoma (HL), in the UK. While it can affect children of all ages, it occurs more often in the 10-14 year age group, affecting more boys than girls. Find out more about Hodgkin Lymphoma
The Supershoes
Supershoes founder Sarah made the trip to Leicester to meet Reo and his mum, to deliver his Supershoes. It was a special occassion, as his Supershoes were the 1000th pair!
Reo was very poorly when Sarah met him but he was happy to smile for the camera and was thrilled to receive his new Supershoes.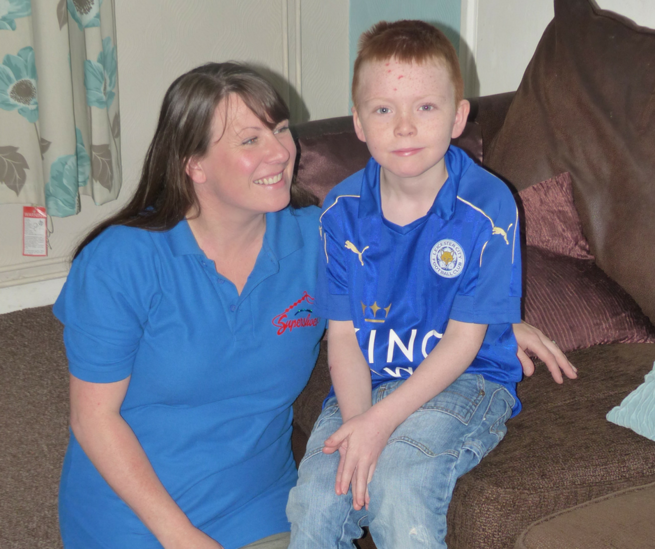 Reo's Gallery