Ryan's Journey
This little fella is 5 year old Super Ryan. He loves his computer games especially Super Mario Bros and Skylanders and is also a big Star Wars fan.
Ryan was diagnosed with Acute Lymphoblastic Leukaemia in July 2015 at 4 years old. He has found some of the treatment tough but copes with it all so bravely and always has a smile on his face even on the days where he may not be feeling great.
Ryan's Diagnosis
Acute Lymphoblastic Leukaemia (ALL) is the most common form of leukaemia in children under the age of 14, affecting around 400 each year. Find out more about Acute Lymphoblastic Leukaemia
The Supershoes
A huge thank-you for these awesome Supershoes. Ryan absolutely loves them. We are so grateful!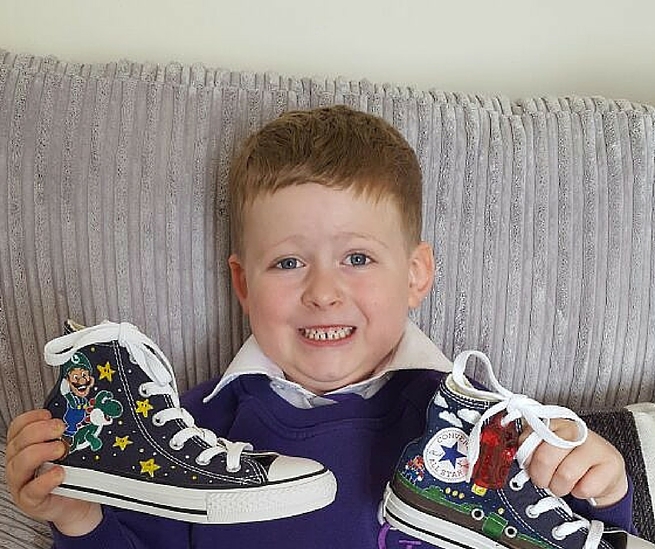 Ryan's Gallery