Callum's Journey
Super Callum is just 2 years old but already a big fan of Paw Patrol!
Devastatingly, little Callum was admitted to hospital on 23rd Dec 2015 and was subsequently diagnosed with Acute Lymphoblastic Leukaemia on 30th Dec, which meant he spent Christmas apart from his two sisters and grandparents.
We couldn't wait to get started on Callum's gift of Supershoes and Super Artist Alejandra was ready & waiting to help, following funding from our super sponsors The Advanced Theatre Group.
Callum's Diagnosis
Acute Lymphoblastic Leukaemia (ALL) is the most common form of leukaemia in children under the age of 14, affecting around 400 each year. Find out more about Acute Lymphoblastic Leukaemia
The Supershoes
Callum absolutely loves his Supershoes and even tried to wear them to bed - thank you so much!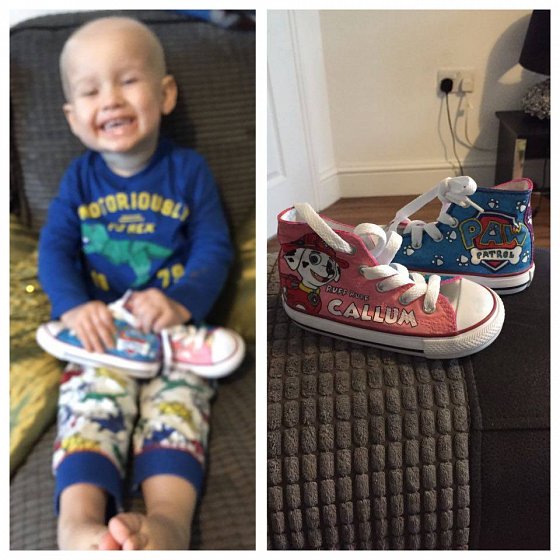 Callum's Gallery