Nathan's Journey
After a routine eye apt in May Nathan was referred for a CT scan which showed a mass on his brain stem. Nathan was diagnosed with medulloblastoma.
Super brave Nathan then underwent major brain surgery to remove the tumour and is currently receiving radiotherapy which will be followed by 6 months of chemo.  Such a gruelling treatment for a little man.
His CLIC Sargent social worker referred him to us and we were only too happy to get painting!
Nathan's Diagnosis
Brain and spinal cord tumours are the most common form solid tumours found in children with around 400 being diagnosed each year in the UK. Find out more about Brain & Spinal Tumours
The Supershoes
"Thank you so much Sarah and Super Artist Chris for Nathan's Supershoes.  He was over the moon when he opened them and his gorgeous little face lit up thank you so much!"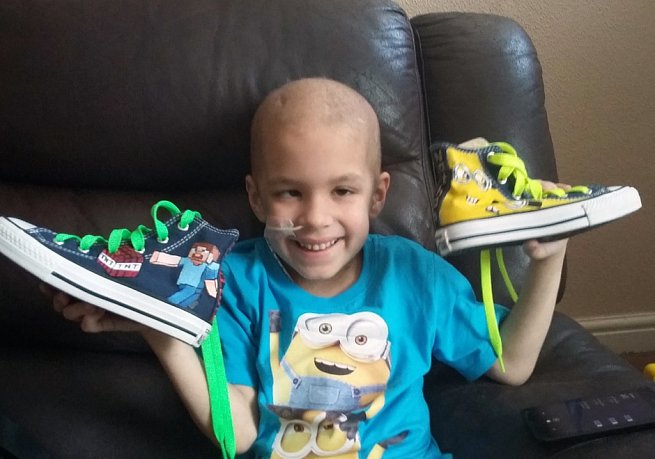 Nathan's Gallery