Springtime is a time of hope and triumph over adversity: the spring flowers and blossoms show us that, in spite of the dark, cold, often gloomy days of winter, Mother Nature wins again with a show of pretty colours and a hint of warmer days. The first day of spring is officially on 20th, but we see signs of its optimism long before.
We say that our Supershoes are "laced with hope", and hope is surely the best empowerment for our Super brave children and young people in treatment for cancer. We know that our shoes help empower them, because they tell us and their families tell us. The gift of a pair of Supershoes brings a smile, which is sometimes hard to summon up when you're feeling poorly. And when families see that smile, it gives them hope too. It's like the ripples from a stone thrown into a lake: they spread wider, just like happiness. We feel the reach of that hope, when families explain to us exactly how the Supershoes "magic" has helped them.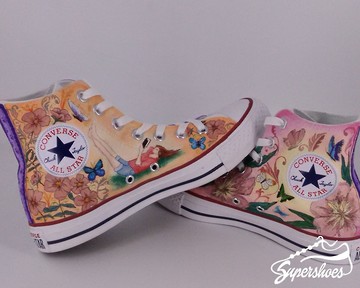 In March, it's also apparently National Feet week from 9th - 16th (how appropriate!) and National Skipping day on 20th (so much more fun if you can do that with a pair of Supershoes on your feet!) as well as, more seriously, brain tumour awareness month. Many of our Super brave children and young people are currently fighting brain tumours, and we'd like to send them all our positivity this month.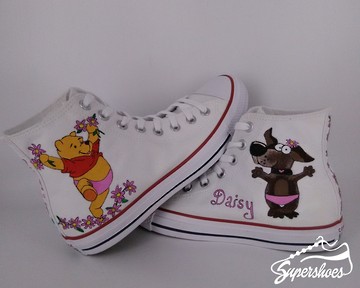 And what about Mothers' Day on 22nd? Mums are such special people and we'd like to send lots of love to those mums who are currently walking the path with their children and young people every day; going through really tough times alongside them: we salute you all. And because Mothers' Day can be a difficult day for some people, Supershoes would like to send you a special hug too.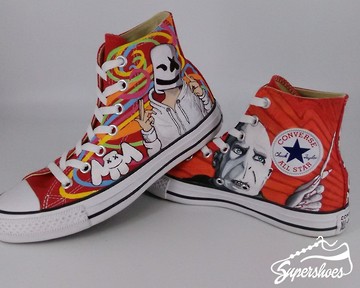 It's in that spirit of hope and optimism that Supershoes operates. It's why our Super Artists wait eagerly for the weekly post asking them to create another pair of Supershoes for another Super brave individual, fighting cancer. It's why all our volunteers come into the office every week to help, or give their time at home to make sure all our systems run smoothly. It's why we're always on the lookout for ways to raise awareness of childhood cancer and to support those who live within its shadow. We always aim to be like those fresh green shoots, that burst of colour, that little bit of warmth that reminds us all that there is, there has to be, hope.
With peace, love and gratitude
Sarah