Feeling loving this month? It's lovely to show someone, anyone, how loving you can be any day, not just on 14th February, in my opinion, although it's good to have a day when the focus is concentrated.
But before you start planning a romantic evening, I wanted to draw your attention to another important day coming up on 4th February: World Cancer Day. Supershoes will always champion the children who are diagnosed with cancer, but cancer is no respecter of age, gender, ethnicity or location. It claims 9.6 million lives each year, including, tragically, those of children. And some of those children are known to us at Supershoes. Sometimes, all the love in the world turns out to be not enough to save a child, and we feel heartbroken when we hear that a child has gained their angel wings. The heartbreak for the families can only be imagined.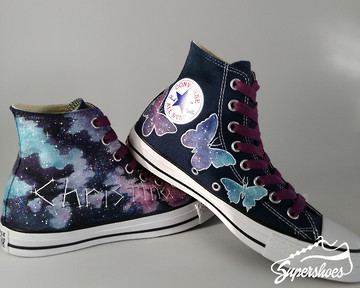 In spite of that, we must never stop trying, hoping, doing whatever it takes to help children cope with their cancer. And we won't stop painting our Supershoes with love and lacing them with hope. A pair of Supershoes helps them in their battle; we know this.
In February, the month of love, when you think about spreading the love this year, perhaps you might consider spreading a little our way too? Could you suggest to your organisation that they choose Supershoes as their nominated charity, or maybe think about a creative way to raise some funds yourself? It doesn't always have to be about money though. Spreading the word about childhood cancer, raising awareness, campaigning for help for cancer patients and their families are all great ways to show your love for others too. You could even share the link to this blog with someone, as a start. We want people to talk more about childhood cancer. It's not a taboo subject; it's a matter of life or death.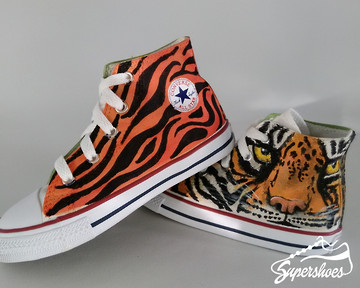 Here's a lovely quote for this month of love: "Being deeply loved by someone gives you strength, while loving someone deeply gives you courage."
I wish all our Super brave children and their families lots of love and courage, in February and every day of their challenging journeys. And to you too, for reading my blog.
With peace, love and gratitude
Sarah