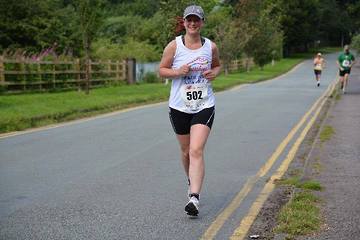 Super Artist Sarah not only paints Supershoes for us, she's now sponsoring them too…..
The middle-school Art & Design teacher got in touch back in January to tell us she was taking part in the Leek half-marathon this August and that she wanted to raise money for Supershoes. Touched by the kind (and maybe slightly mad) gesture, we were thrilled she had taken on the challenge.
We organised a running vest for her to wear and setting up a Justgiving page was easy - Her friends and family could easily donate online and the money comes straight to us.
As you can see Sarah took it all in her stride and completed the marathon this weekend! Raising over £170 so far, with some still to collect when school starts back in September.
Well done Sarah - We are super proud of you and super grateful too!