Over the last year, support for Supershoes has come from such a wide range fundraisers. From children donating their birthday money, to cake sales and climbing mountains. We are so grateful to each and every person who gets involved.
As Supershoes grows we are humbled by the growth in supporters too, as without them we would not be able to do what we do.
We were super excited to receive the news that a festival organiser had seen the work that some of super artists have produced for Supershoes and wanted to offer their support too.
Paintopia is the UK's largest face and body painting festival, hosting world class bodyartists from all over the world. This year it will run across 3 packed days in Norwich, Norfolk and is open to the public on Sunday 10th May.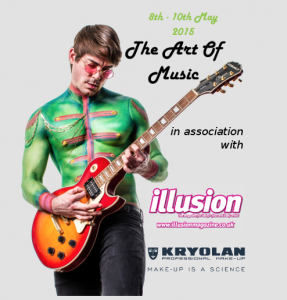 Each year they hold a charity raffle and have chosen Supershoes as their 2015 charity!!
If you are able to donate a prize for the raffle, contact Georgi (paintopiaraffle@gmail.com).
Please do come along and see some amazing bodyart, perhaps meet some or our Supershoes' Super Artists and enjoy all the live music they have on throughout the day.