Super Cora's Journey
Cora had just started school in December 2021, when she was struck down by unusual fatigue, plus a variety of viruses, including Covid. Nothing could prepare her family for the devastating diagnosis of Acute Lymphoblastic Leukaemia, which saw Cora in and out of hospital for months on end. Her treatment was not easy for her, and one particularly unpleasant period left her very distressed. Cora's mum says she's been so Super brave throughout and has responded well to her treatment so far. Apparently, Cora squealed with joy and had a huge smile on her face when she received her very special Supershoes and takes pride in wearing them, telling everyone that a special artist painted them for her because she's so brave and Super. We couldn't agree more, Cora!
Super Cora's Diagnosis
Acute Lymphoblastic Leukaemia (ALL) is the most common form of leukaemia in children under the age of 14, affecting around 400 each year. Find out more about Acute Lymphoblastic Leukaemia
The Supershoes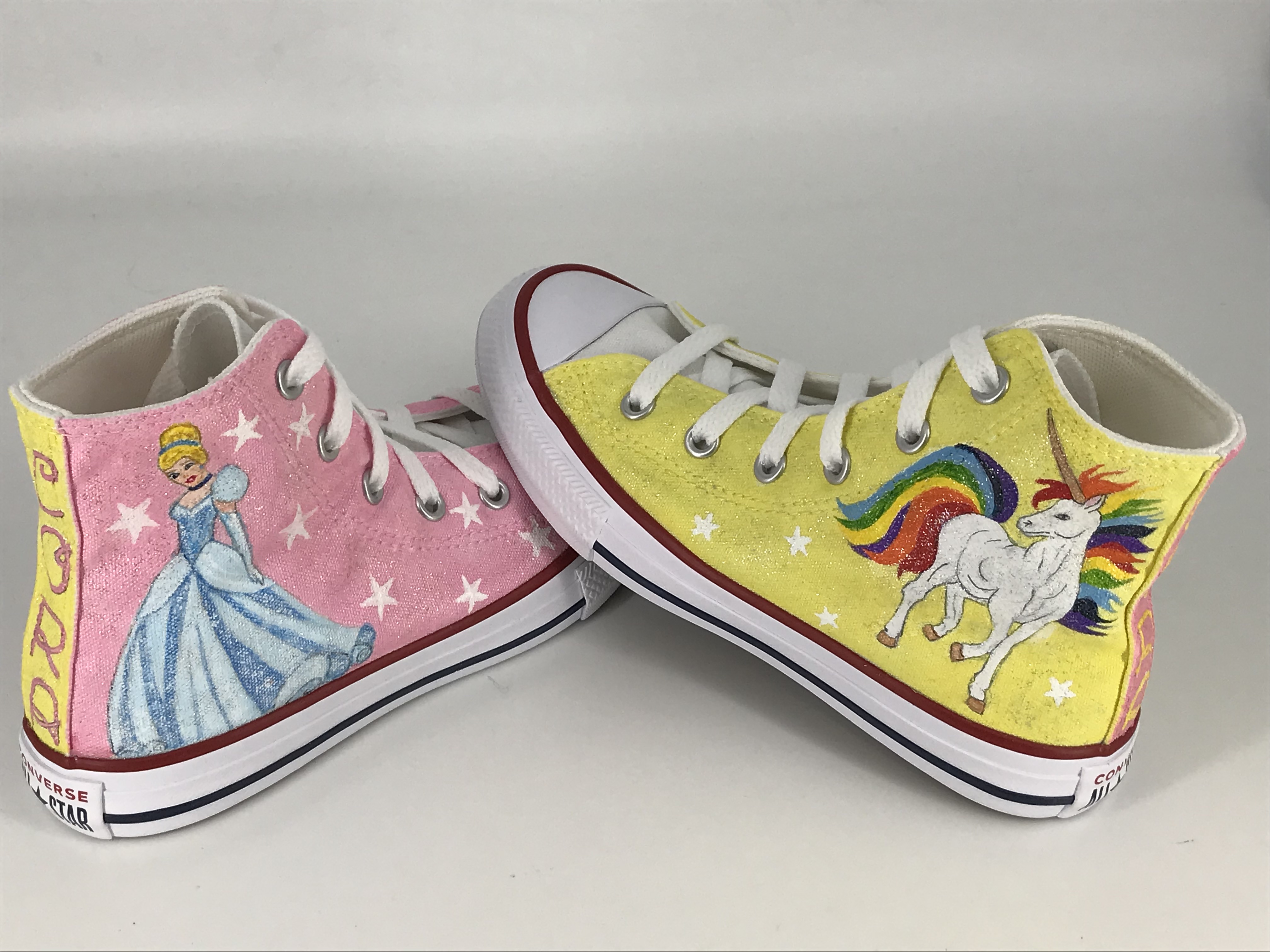 Pink, yellow, glitter, unicorns and Cinderella are amongst Cora's favourite things, so Super Artist Tricia made sure these featured on the Supershoes.