Super Lottie's Journey
Lottie has had to spend long periods in hospital, as and when her Langerhans Cell Histiocytosis flares up. It does so suddenly, and she has taken to hospital with very little warning that she is going to be unwell. This is scary for her family who miss her when she has to be away for so long. Lottie has also had to spend time in the paediatric intensive care unit in hospital when she becomes unwell, as she goes downhill so suddenly and rapidly. Throughout all this, Lottie remains cheerful and bubbly.
She's had a very tough year in & out of hospital most of the year, with sepsis 3 times & now kidney failure, which she's currently in hospital with.
Super Lottie's Diagnosis
Langerhans cell histiocytosis (LCH) is a rare cancer involving clonal proliferation of Langerhans cells, abnormal cells deriving from bone marrow and capable of migrating from skin to lymph nodes. Find out more about Langerhans cell histiocytosis
The Supershoes
Lottie's Supershoes have peppa pig, princess belle & unicorns.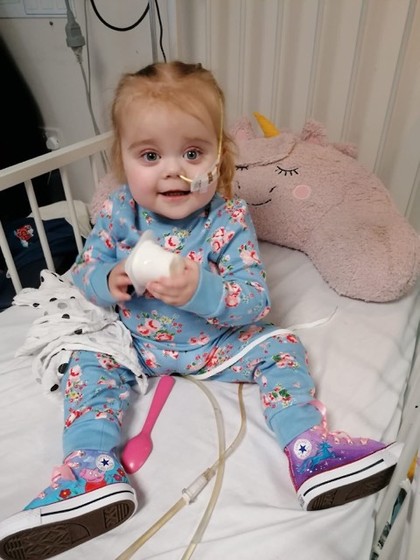 Super Lottie's Gallery