Summer's Journey
Summer has recently been diagnosed with Rhabdomyosarcoma She is now undergoing a gruelling treatment of Chemotherapy, which is so tough for someone so young!
Summer's Diagnosis
Rhabdomyosarcoma is the most common form of soft tissue sarcoma in children. It affects around 60 children each year in the UK. Find out more about Rhabdomyosarcoma
The Supershoes
Summer's mum sent us these lovely photos and told us she loves her Supershoes!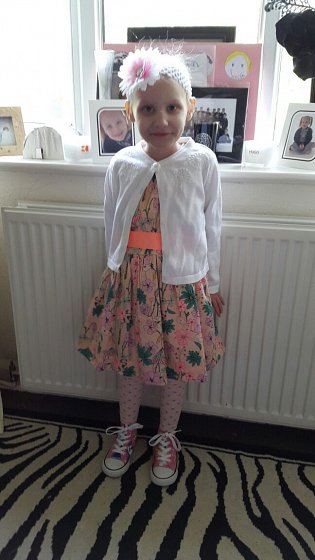 Summer's Gallery