"Make fighting cancer a little bit easier" is the strapline from our newest Super Sponsor, Gary Parsons, who has raised enough funds for 20 pairs of Supershoes, all whilst undergoing chemotherapy for bowel cancer.
Gary tells us he was inspired by another Super Sponsor, who we've mentioned before: Julian Smith. Gary has apparently been having shoe envy from a pair of Supershoes gifted to Super Matilda, thanks to Julian's fundraising. Although Gary is unfortunately beyond the age to receive his own Supershoes (he's 40), he's still very young to be battling bowel cancer. Here at Supershoes, we want to thank Gary from the bottom of our hearts, and wish him strength, hope and fortitude in his journey.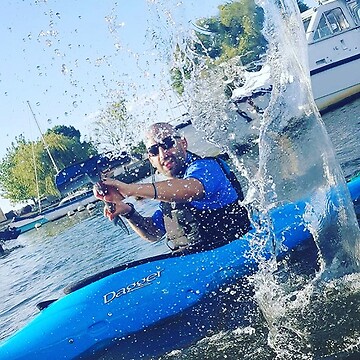 How awesome is it, then, that Gary is thinking of others and sharing the love at such a challenging time in his, and his family's, life, by raising funds for children and young people who are also going through treatment for cancer?
Treatment for cancer is harsh, as Gary knows only too well, and it changes so many things in a person: their outlook, the way they think and feel. Gary speaks honestly about his fear and the dark days where he has desperately needed support from friends and family. He has had to pause his football refereeing too. Cancer really gets in the way of living your life as you'd like to and takes over in a way no-one wants.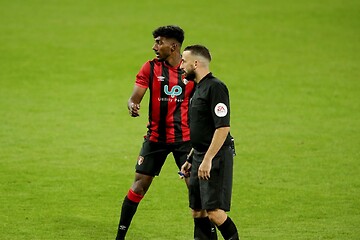 It's at difficult times like this, when a boost of any kind can be just what the doctor ordered. And thanks to his own massive efforts, and the generosity of others, Gary will be ensuring big smiles and happiness all round to the children and young people who will now receive the gift of Supershoes.
Thank you, Gary, on behalf of 20 Super brave kids! You will definitely "make fighting cancer a little bit easier" for everyone you help with your fundraising. Kudos to you and all you're doing.
If you've been inspired to help Gary reach his target, please visit his Just Giving page.