This is the story of a father who wanted to inspire his two daughters to be fearless and face the future with positivity. So who inspired him? It was particularly his younger daughter, Mia, who has shown him what the qualities of fearlessness and positivity really mean so that her Dad can draw on her inspiration to take up a tough challenge of his own.
Two years ago, Keiron was trekking through the Borneo jungle, on a charity walk, whilst carrying an injury and wondering how on earth he might top this particular adventure.
Fast forward to 2020 and we at Supershoes, think he thoroughly deserves to be regarded as a Super Hero, certainly by us, and definitely by his 11-year-old daughter Mia, for the latest test to his powers of endurance: an off-road bike trek to Machu Picchu! Once again, he's doing it for charity, this time for Supershoes, which we're thrilled about. But this time, it's personal.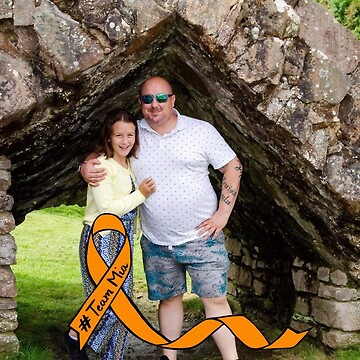 Keiron described how a period of family difficulty, when he and Mia's mum separated, changed Mia's personality from a sensitive and shy girl into someone who suddenly wanted to be a brave, bold, courageous version of herself. She and Keiron loved adventuring: swimming in Loch Ness, climbing Snowdon and Ben Nevis were only the beginnings of their world exploration, as they discussed the Seven Wonders of the World, and places they planned to visit together.
Then came the bombshell. In April 2020 Mia was diagnosed with Acute Lymphoblastic Leukaemia. The family's life as it was, changed in a heartbeat and a whole new chapter of tests, hospital appointments, harsh treatment and waiting began. And it was at this point that Keiron told us how Mia has continued to draw on all the courage and bravery she used previously for her travel adventures, as she goes through her cancer journey and how it has helped her to be so Super-strong throughout.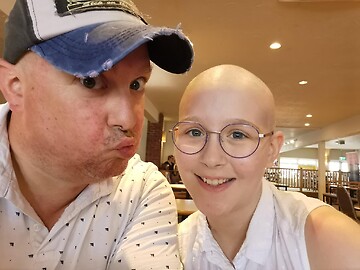 Their travel plans have obviously had to go on hold; Keiron is not about to explore their dreams without Mia. Apart from Machu Pichu, that is. Team Mia has an obvious leader who will experience this particular journey with her Dad, by getting as involved as she possibly can, albeit from a distance.
Mia, an energetic and happy soul, loves to be active and help people. She has, in the past, had her long hair cut twice for the Little Princess Trust. Little did she realise then, that she herself would need the help of LPT during her own cancer treatment. She has also helped out with social media along with her mum at a local charity, Cancer Hair Care, since her diagnosis.
Back to Peru, and Keiron will take part in this particular adventure in October 2021. That gives him a whole year to raise the £5,000 (or more) that will ensure his place on the Discover Adventure team's trip and raise some much-needed funds for children and young people with cancer in the UK via Supershoes. We could not be more honoured that Mia immediately chose Supershoes as the charity that she wanted Keiron to nominate, following her own special surprise when she received a pair of Supershoes a short while ago.
In case you were in any doubt about the impact that a pair of Supershoes can have on a child, we asked Keiron to share his thoughts.
"Mia knew she had a treat coming but had no idea what it was. She'd been going through a gentle phase of chemo at that time so was much more herself. Her face lit up when she opened up and saw a pair of Converse but was absolutely blown away when she saw they'd been hand-painted to her taste. It was a truly emotional moment that we cherish. These little moments in a child's life when everything seems so testing, is really important and brings moments of happiness."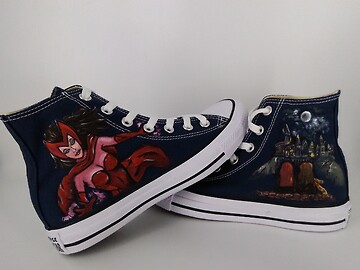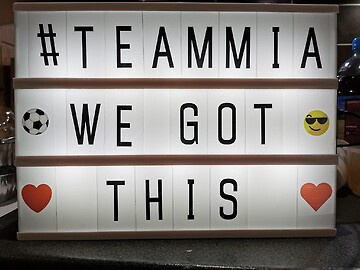 To train for his strenuous event, Keiron has joined a gym and will be starting a programme of lengthy bike rides after Christmas, building up to the big one gradually. As he says, it will be a question of increasing his level of fitness to the utmost, so that he can overcome the altitude in that part of the world, as altitude training in the UK is not an option. Supershoes has every confidence in Keiron, who showed such determination to trek Borneo, even with a suspected fractured bone, and finish that course. We'll also be keeping everything crossed that he stays safe during his training and on his journey. Mia is so excited about this event and Super-proud of her dad too. Everyone at Supershoes will be cheering him on all the way for sure, but the person who really matters, Mia, will be cheering him loudest of all.
To donate to Keiron's trek, follow this link…