I found a great acronym the other day, for the word Team: Together Everyone Achieves More. It has certainly been very appropriate over the last couple of weeks, with one amendment. I want to change the word More to Miracles! And I want to thank the amazing office team so much for their help during what has been a rather personally challenging start to 2018. It goes to show, though, what a blessing it is, having a supportive and pro-active (and sometimes psychic!) team behind you. I love them all!
When the chips are down, it becomes very important to have a group of people, a tribe, you can turn to. People you can trust. People you can rely on to do what they know you'd want them to do. People who "have your back". I'm lucky enough to have a whole team of them! And it got me to thinking about our super brave children too. I'm an adult. Even when life gets challenging, I can still communicate what I need. Imagine how it must be for a child, or young person, particularly those facing a battle with cancer, who can't communicate what they want, feel or need quite so easily. They feel powerless and scared. And they need their own tribe at that time very much to make sure they get what's important to them and to reassure them that they're loved.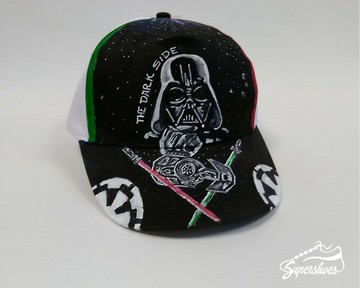 There are so many members of the "tribe" surrounding a child with a diagnosis of cancer. Oncologist, radiologist, haematologist, anaesthetist, specialist nurse, play therapist, CLIC Sargent worker, are just a few members of the multidisciplinary team that works with families to make sure each young person is supported and helped and that their voice is heard when it needs to be. And family becomes the lynchpin; it's where all the love is.
Identity becomes key at times like this, which is why, at Supershoes, our Super Artists take so much time and care with, and put so much love into, each pair of personalised shoes, to make sure that the youngster's favourite things are there for all to see. That way, each super brave child knows that beyond all that paperwork, those charts, tests, results and appointments, that they are someone unique. No-one in the world will have a pair of Supershoes like theirs. It's a real boost to be able to feel so very special and loved when you're fighting so hard.
So this month, where love is very much a theme, when you feel like telling someone you love them, do it loud, clear and often. And, if you can, send a little love for those children bravely fighting too. A special pair of shoes, laced with hope, says so much.
With peace, love and gratitude
Sarah x