Terry Upton from Amasci Creative, has an amazing talent.
Whenever you click onto our website, you're looking at his work: designed, created and hosted for us, by Terry, in all its glory.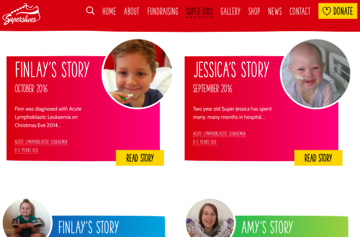 Terry built our site earlier this year (at a heavily discounted rate!) so that it is super-easy for trustee Kelly to maintain. But from time to time we need him to make changes, and he gives his time and hours of effort to us, whenever we need him and we are super grateful!
We're so happy that others have also appreciated his amazing work…..
Terry's design has been recognised, with a Gold award in the 2016 MK Digital Awards, in the School, Education or Charity category, and a Silver award in the Online Retailer category.
This is a superb achievement considering Terry was competing against agencies with teams much bigger than him and we'd like to congratulate him on his super successful win!