Last year we created a pair of Supershoes for Super Olivia who is two and a half and has a brain tumour. She absolutely loved her Supershoes and her Mummy tells us she wears them all the time.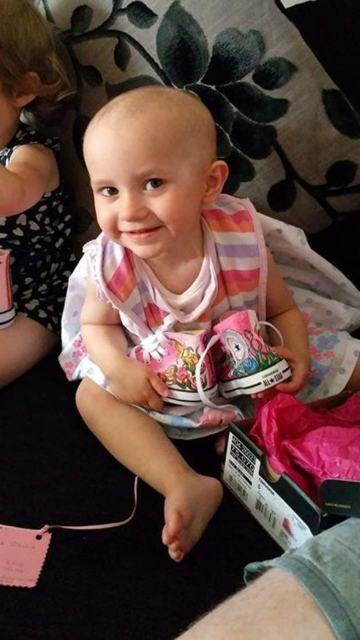 Her older brother Samuel has seen how much she loves them and wanted to pay for a pair for another little girl or boy…..
He recently did a sponsored 'Race the Train' in Wales for the Brain Tumour Research Centre in Nottingham where his sister is being treated, but would like to use some of the money to sponsor a pair of shoes.
We are so touched by Super Samuel's thoughtfulness. What a super big brother he is!
We'll be allocated Super Samuel's sponsorship to a child shortly!