We are often amazed by the talent demonstrated in the creating of Supershoes. Not only are the finished shoes absolutely amazing, but the time invested shows real commitment. So we were more than blown away by the idea of a 'Junior' Super Artist volunteering to paint Supershoes for us.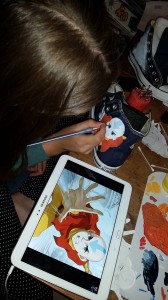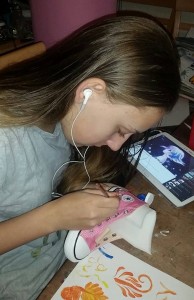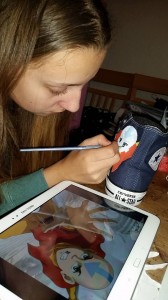 Super Artist Jo is one of our regular Super Artists and her artistic skills have obviously passed onto her daughter.
13 year old 'Super Artist' Maisy has now created two pairs of Supershoes for us and she really has done us (and her Mum) proud. As you can see!
Thank you Maisy for dedicating your time to Supershoes, we really are super grateful.
And keep your eyes peeled for another young up & coming Super Artist's Supershoes…. Super Trustee & Artist Lucas has a rather talented family too. His son Jonah is currently working on his first pair of Supershoes and we can't wait to see them. Exciting times!!