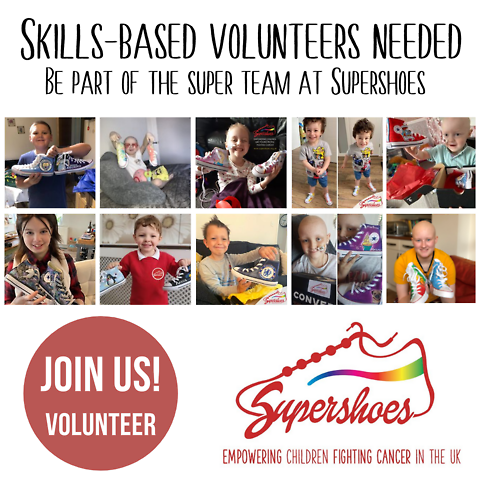 Do you have skills and a little time to give right now? This could be the best time to offer your expertise to a local charity and help make a difference!
By offering Supershoes your skillset and a few hours of your time each week, you can be part of bringing joy - and helping lift the spirits of the super brave children fighting cancer!
We're looking for volunteer support in:
Project Management
Fundraising
Graphic Design
Office volunteers (starting in 2021)
Achieve a greater sense of purpose and help do good by giving a little of your time to volunteer for Supershoes - we would really welcome your help and YOU can be part of what makes a difference!
Interested and want to find out how you can get support? Contact Sarah at admin@supershoes.org.uk