It seems an appropriate time just now, to talk about bravery, resilience and hope. From a global perspective, these three qualities are ones we've all had to draw on heavily over the past two years. And just as we thought we might have been emerging from that particular dark tunnel, something truly awful is again occupying our minds. It feels like a bit of a rollercoaster, doesn't it?
I don't need to point out to you the parallels here. Those of you reading this will get it straight away. At Supershoes, we hear stories and speak to people full of bravery, resilience and hope every single day. The common agenda now, is that there is something happening out there that we feel is out of our control: pandemic, war, childhood cancer. You would think it would be an easy option to shut the door and retreat inside and avoid it, but here's the thing: we choose not to.
It comes down to this: there are some things in life that you simply have to fight for, whatever the odds, whatever the outcome. You feel driven to help, so you do whatever you can, whatever it takes. Because bravery, resilience and hope are contagious. All those brave children and young people battling cancer need to be inspired to do what they can, and we can all be a part of helping them to do that.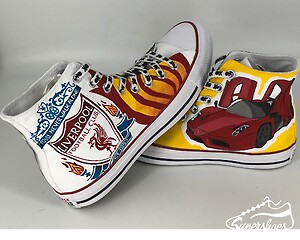 From the bottom of my heart, and from everyone here at Supershoes, we thank you all for everything you continue to do to help us help them. Let's all continue to be brave, resilient and hopeful now, as best we can. And if your family is touched by childhood cancer, please be sure that we're with you, now and always.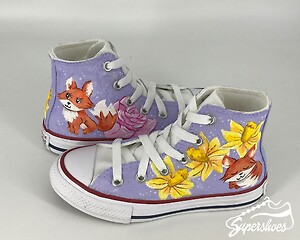 And particularly now, everyone at Supershoes holds in their hearts the children and their families in war-torn Ukraine, especially those battling cancer. As if the challenge of cancer alone wasn't enough. We stand with you; we understand something of what you're going through, but what you're having to deal with on top of an already devastating struggle is impossible to comprehend. We wish you bravery, hope and resilience. Bless you all.
Sarah