What happens when you have a Stage 4 liver cancer diagnosis, followed by a multi-organ transplant operation and a long stay in hospital? You look for ways to help others, of course! At least, that's what a young lady by the name of Tilly Rae decided to do. Tilly has created her very own merch website, with just a little help from her Dad. She gives 50% of her profits to charities that have helped her during her cancer journey. In addition, she donates to children in Telford and Birmingham Children's Hospitals, to give them encouragement too! What an exceptionally Super brave girl!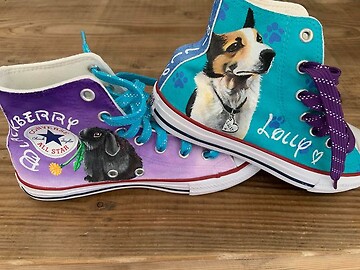 During May, Tilly is donating profits from her merch to Supershoes, and we're so grateful that she's chosen us. Tilly received some awesome Supershoes and wanted to help other children with cancer to get their own Supershoes too. Tilly's strapline is We Can Do Anything, which is as inspirational as the young lady herself. Check out all the cool stuff on her merch site here.
Thank you, Tilly, for all that you're doing. We wish you well and send you lots of love.