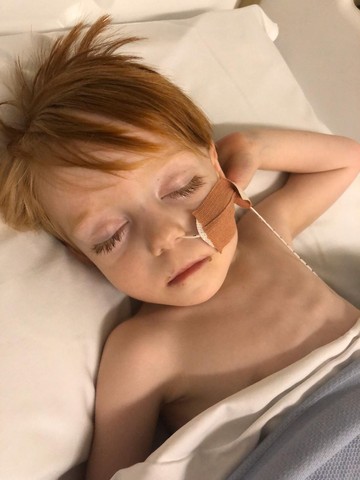 Parental instinct is a powerful force. Sometimes, parents just know when, in spite of expert advice, all is not well with their child. This is what happened to Gemma and her partner, after their three-year-old son, Blake had been poorly for some time. Conventional medicine was not helping and although they could see that Blake's condition was deteriorating, a referral was taking too long. Blake stopped taking fluids and was deteriorating very fast. A trip to A&E confirmed their worst fears: Blake was diagnosed with a tumour.
Gemma was at home with Blake's twin brother, her new-born daughter and other siblings from their large family, when her partner phoned her from the hospital to tell her the devastating news. Gemma says, "I felt like my whole world fell apart on the spot." Blake was rushed to Great Ormond Street Hospital for MRI and CT scans to confirm that he had a Wilms tumour.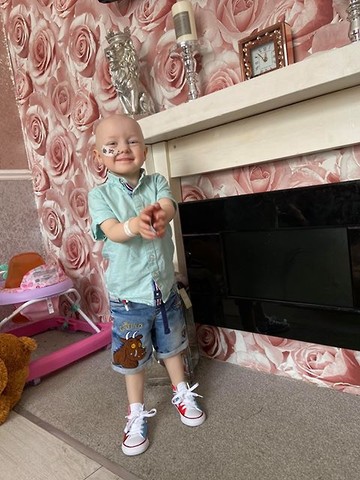 Blake has now had to undergo surgery to remove the tumour as well as intense chemotherapy and radiotherapy. Gemma tells us that throughout all of this, he has been so strong. "He just gets on with it", she says, which is amazing, considering his young age: just three years old when he was diagnosed, and four now. Gemma says he never complains, and even when he's feeling really poorly from the treatment, he still gets up to play with his twin brother.
The whole family is supporting Blake, as he goes through his treatment, and everyone is hoping very much that their brave little soldier is going to get good news at the end of it. Gemma says that they draw encouragement from Blake. "He has a smile on his face no matter what. He is an inspiration and our world."
Everyone here at Supershoes is sending the family and especially Blake, so much love and positive thoughts at this time.
We've made a little video of Blake: