You've already heard from Sarah this month about the many Superheroes there are in the world, as well as the very special Super brave children and young people to whom we're privileged to send Supershoes.
What you may not see, beavering away in the background, is just how hard this Super-human works to make our lovely charity bloom and grow.
As with every other charity, Supershoes has certainly felt the financial effects of 2 lockdowns and reduced working capacity very acutely this year. Some of the administrative and practical challenges would easily have overwhelmed a less focused, determined person. But Supershoes has Sarah in charge, and how glad we are that she's there!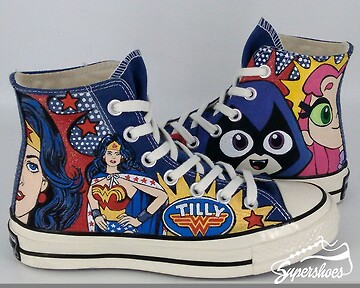 From risk assessments to supply chain challenges, from liaising with volunteers and Super Artists, to fundraising, there's nothing Sarah won't tackle in her own special style. She has this unique blend of infinite kindness teamed with ambition, resolve, purpose and creativeness which makes her the perfect person to steer Supershoes through this crazy year and into a hopefully more stable 2021.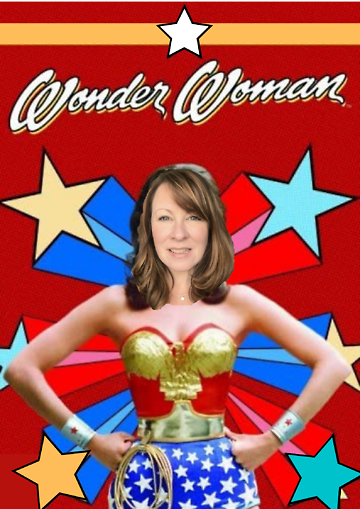 Sarah usually has her blog hijacked by us during December, with a humorous post, thanking her for all she does for children and young people with cancer, but this year, in our November month of Superheroes, it seems more appropriate to salute our very own Wonderwoman now!
Thank you, Sarah, from every single one of us at Supershoes and from all the children, young people and families whose lives you help us to touch. You are our hero!