"What did you do during the lockdown in 2020?" will be a question that's asked in 5, 10, 20 years' time and beyond, by curious friends and relatives. And Julian Smith will pull out his spreadsheet and reel off some statistics that will truly amaze them!
Julian was inspired to start running in 2006, when his Mum was diagnosed with cancer. He says used the exercise as a means of "release from the frustration of not being able to help her". When Julian's mum sadly passed away, he made a promise to himself to do something every day to make her proud. Running to raise funds for charity became a passion, all the more so when his father passed away in 2013. Julian completed his 50th marathon last year, along with 49 friends he persuaded to join him!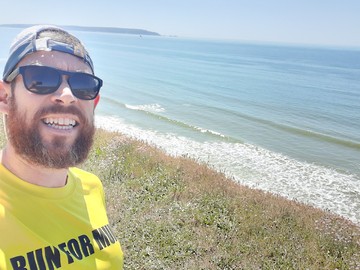 Lockdown was no barrier to Julian's motivation. And so it came to be that in May 2020, Julian challenged anyone who was interested in running/walking/swimming/cycling a mile a day, to raise funds for one of his favourite charities: Supershoes! Here's what he says:
_"By the end of the first weekend, we had raised enough for the original target of 2 pairs of shoes, so we just kept going. Every day, I was receiving texts, messages and pictures on Facebook, from my friends and family taking part in their miles. My work team was incredible and all booked a day to "join me". Some of them had pledged to walk or run every day, the same as me, having never done anything like that before.
During the month, people ran their first ever mile, 5k, 10k, Half Marathon and one even ran a full marathon for the first time!! "
For the number-crunchers amongst you, here are the stats, fresh from Julian's spreadsheet:
People taking part in the Mile a Day May challenge: 168 (including some super-fit kids and Supershoes' CEO, Sarah!)
Miles covered on foot, bike or water: 2038.8
Funds raised for Supershoes: £1410, kindly match-funded by Julian's employer, HSBC. Julian's PB records:
Most miles ever run in a month – 164.7
Most miles ever walked in a month: 62.3
Most half marathons ever run in a month: 5 (one every Sunday in May)
Fastest mile: 6m 48secs.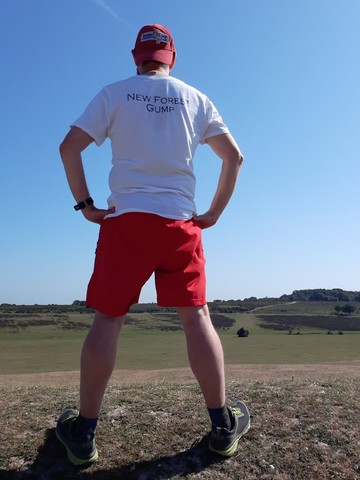 What Julian finds particularly awesome was how inspired people have been to challenge themselves. He says that daily photos of others on their "mile a day" that he received also inspired him to carry on, watching with delight as the group grew day by day. Strength in numbers clearly is a great motivational tool and Supershoes is so, so grateful to everyone who donated to raise the amazing total of £1410.
Lockdown has meant very worrying times for many businesses, and charities are no exception, as fundraising events have been cancelled and opportunities to ask for donations are few and far between, while everyone's focus is elsewhere, with money concerns one of the many distractions.
It's quite understandable that people are more careful with their money at the moment. But the resulting huge drops in income during lockdown reported by charities, some as much as 90%, means the grim reality is that the support that charities offer to some of the most vulnerable people is now at risk. Charities have, just like businesses, had to become more creative about how, when and where to raise money to continue their valuable work and thanks to Julian, who we have renamed Rocket Socks, Supershoes is now able to provide the gift of another 20 pairs of Supershoes to Super Brave children and young people with cancer. That's 20 more pairs of happy feet thanking the 168 pairs of feet who made them feel Super at this difficult time.