Hello! I wanted to get in touch with you to let you know what Supershoes is doing during the current situation. But before I explain how we're managing, I feel it's important to focus on the people that need us to take care of them, and those who are taking care of us.
If you're confined at home, as the majority of us are, the world may seem to have suddenly grown a lot smaller. But I'm thinking particularly at the moment of those of you in the "at-risk" group, as all our Super Brave children are. Please be sure that everyone at Supershoes HQ is rooting for you and sending lots of love. You're in our thoughts and prayers every day. We're staying home to protect you and your families, and we're sending you extra positivity and hope just now.
If you're working outside the home, because you're in the "key worker" group, you have our enormous gratitude for what you do, day after day, to keep our essential services going. You have never been so needed. We thank you from the bottom of our hearts, all of you.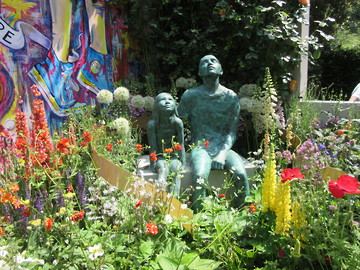 Everyone is facing their own challenges, and Supershoes' challenges have been met, often with a heavy heart. On the positive side, before we closed the Supershoes office, we were able to send out a huge batch of shoes to our Super Artists to work on. This means that once restrictions become more relaxed, we'll have some amazing surprises for our precious Super brave children to make them smile.
One of the difficult decisions I have had to make is not to send completed Supershoes out to children at the moment. This is because our Super Artists have to go to a Post Office to send them on to HQ before we post them on to children, and people mustn't leave their houses at the moment. Of course, Supershoes HQ is also closed at the moment, as our volunteers isolate at home with their families. We are also unable to process new referrals for Supershoes currently, as all our data is confidential and can only be accessed from our (currently closed) office. You can imagine how disappointed we are not to be able to do this just now.
The charity sector as a whole, will be taking a hit as the economy and many businesses face uncertain times and the financial situation for all of us will be volatile for a while. At a time where everyone's goodwill is being stretched a long way, we are lucky to have our volunteers, who are continuing to keep us strong. This goes for all charities. There is a huge amount of background work being done by awesome teams, for free, all over the country.
Supershoes is keeping calm, and carrying on, doing what we do best, and when this crisis is behind us, we'll be back, doing what we love, stronger and more determined than ever to make a difference in our mission to empower children fighting cancer all over the UK. I have my wonderful team of volunteers to thank for continuing to work with me to keep Supershoes up to date, and to plan for the future of this amazing charity. We look forward to sharing our plans with you soon: look out for our Facebook and Twitter posts. I hope you'll continue to support us when we return to full production, as you always have done.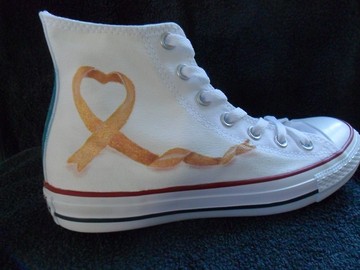 Take good care, stay safe and speak soon. With peace, love and gratitude
Sarah__