Happy New Year to everyone from us all at Supershoes! Any mathematicians, or enthusiastic quizzers, will know that if you add up all the gifts given from the song, The 12 Days of Christmas, it comes to 364. Well, when I walked into the office on our first day back after the Christmas break, coincidentally on the 12th day of Christmas, it looked as though we'd had almost that many gifts delivered in the way of beautifully painted Supershoes!, Our fabulous Super Artists had been busier than Santa's elves creating for children and young people with cancer over the holiday. Ok, so maybe 24 isn't quite as many, but the "wow" factor was much bigger, I can tell you!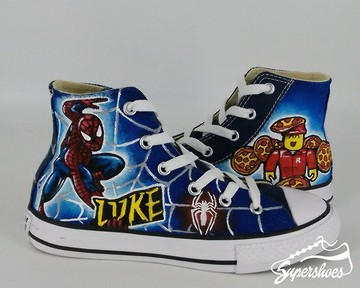 And the first thing that came into my head, when I looked at all these beautiful shoes, made with love and laced with hope, for poorly children, by others who don't even know them, was how utterly kind and generous our Super Artists are. They've spent hours creating and giving their precious time, at what is always an extremely busy time of year for everyone, simply out of sheer kindness. Kindness really does make the world a better place, doesn't it?
For all its faults, Wikipedia hits the nail on the head with its definition: Kindness is a behaviour marked by ethical characteristics, a pleasant disposition, concern and consideration for others. It is considered a virtue, and is recognized as a value in many cultures and religions. This sums up the ethos behind Supershoes and everyone who works for us to raise awareness of childhood cancer and bring a smile to the faces of children and young people undergoing treatment for cancer.
Kindness has other elements to it too. People who act with true kindness are not looking for kindness to be given back to them, or to receive accolades or praise (although we do praise and thank our Super Artists, often), or to get recognition for what they do, (and we do recognise, and thank our Super Artists, both privately and in the public domain). The thing is, they are kind simply because it feels right to them to do it.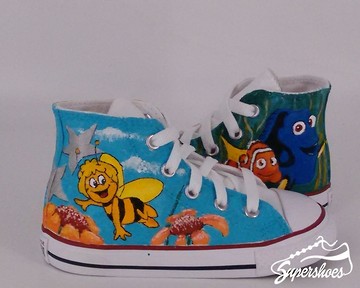 Being kind has its rewards, of course. And there's nothing wrong with feeling good about yourself when you do something good for others. Everyone involved with Supershoes gets a huge kick (no pun intended!) when we receive pictures of children with the biggest smiles, thrilled with their Supershoes, and stories from their families about how their child's Supershoes have made a massive difference to them during their treatment. It's testament to the kindness of our Super Artists that they are always asking questions about their latest brief, checking and checking again, to make sure they have the details right and anxious to know that what they have created has been good enough and what the child or young person wanted.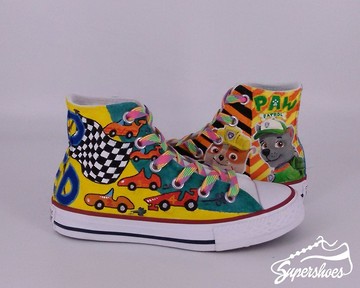 We all want it to be right for the child/young person with cancer. In their world, where so much is not right, kindness will always be the right thing to be.
With peace, love, gratitude and a huge helping of kindness too
Sarah