Where does the time go? It's the question families ask every year when a child 's birthday arrives. It's not until you're prompted by a big occasion to look back, that you get a true perspective on just how far you've come. And that can be a wonderful thing. Although we know it's good to live in the moment, when that moment is tough, it sometimes helps to look back and see what you left behind and how much you've achieved. And looking back on memories is precious too. They're sparkly snapshots of how it used to be, full of poignant nostalgia.
As you can probably guess, I'm in reflective mode this month, as Supershoes turns 6. As each year passes, and I see this "child" grow and develop, like any parent, I'm full of pride, wonder and awe. Because who would have thought Supershoes would grow into the force for good that it continues to become?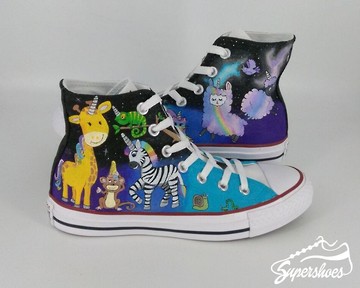 Any 6 year-old on their birthday would be wondering what brightly-wrapped surprises might be waiting for them, and Supershoes is no exception. So I can reveal that there have been some spectacularly generous donations lately, which will see us expanding our art-based provision in hospitals. And, since a birthday often calls for a party, we'll be having a big one for our Super brave children next year. Watch out for news about that in due course.
But there's more. Supershoes has always been about paying it forward. Our team of Super Artists do it every time they pick up their paintbrushes and a plain white pair of trainers. Our Super Volunteers do it every time they walk into the office, or turn on their computers from home on their Supershoes day, or rattle a bucket at an event, or set up a fundraising event. You do it every time you donate to us, whatever you give.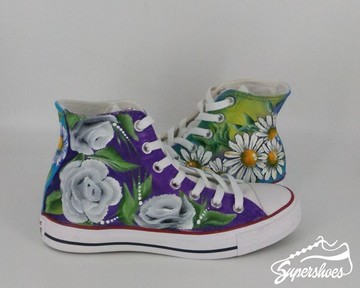 Here's the best bit: as part of our 6 year celebration, what better way of paying it forward than to add those 6 years to the upper age limit at which a young person can receive the gift of Supershoes? Now anyone from 0 to 24 in treatment for cancer in the UK is eligible! That's truly a birthday present to make you smile, isn't it?
Happy Birthday to my precious baby. You're growing into everything I could have wished for and more. I'm so proud of you.
With peace, love and gratitude
Sarah x