It's always good to welcome a new month: hello April! I love April. Even if the weather can still be a little unpredictable, it mostly feels like we've left winter behind, and there's hope and optimism for warmer, lighter, days. There's so much to notice around us, as Mother Nature makes her wonderful transformations: trees out in leaf, blossom, little lambs skipping about in the fields, carpets of bluebells in the woods: it's truly a "wow" time of year, as everything bursts back into life, with the hope of better, brighter times ahead.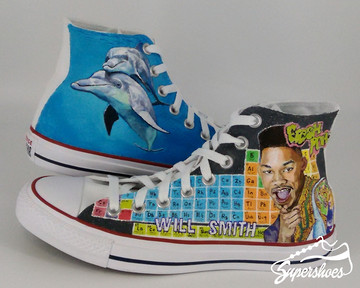 Supershoes is a charity with hope at its core and I make no apologies for repeating myself. Each beautiful pair of shoes that our Super Artists creates is laced with hope and is as special as the super brave child with cancer who excitedly opens that thrilling, mystery box when it arrives. As we head towards the creation of our 3000th pair of Supershoes, we are in no doubt that every single pair represents a gift of hope to a family with a huge challenge. Each one of these children is a superhero to us, and on April 28th, it just happens to be National Superhero Day, created by the founders of Marvel Comics! It's no coincidence that many of our super brave children choose superheroes to be painted onto their Supershoes. We're also told that children (particularly younger ones) feel as though they have super powers when they wear their shoes, which is awesome, because we know that a strong, positive mindset is so important when you're facing a battle with an enemy such as childhood cancer.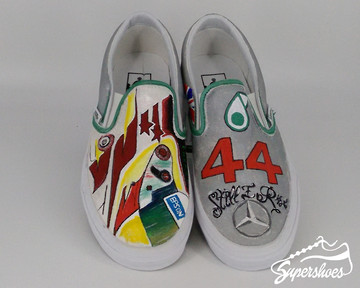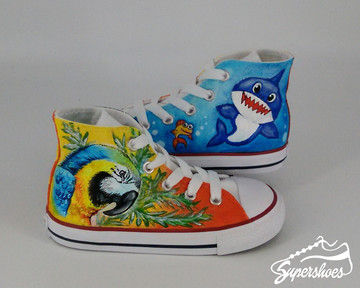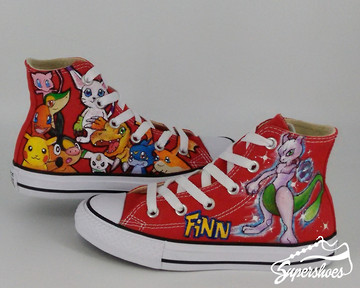 There are plenty of superheroes that we've been honouring recently at Supershoes, for Doctors' Day. These are the amazing doctors who look after our super brave children. And behind every great doctor, is a super-special team of nurses, radiologists, playworkers, therapists and administrators, all working to help and support families of children with cancer. They're all superheroes to us and the families they work with.
And, as I'm sure you know, April 28th is also the day of the London Marathon. More superheroes, raising money for good causes, including our very good friends at CLICSargent. We work in partnership with CLICSargent, and they refer most of our super brave children to us. The work they do is priceless, so if you are thinking about doing something different this year, instead of buying chocolate eggs, why not think about sponsoring one of their 300 runners? Or maybe you'd like to join in the cheering-on? Here's a little more information, directly from CLICSargent:
"CLIC Sargent is looking for vital volunteers to join its cheer squad at the London Marathon on 28 April. Soak up the amazing atmosphere and help cheer on the 300 Team CLIC Sargent runners who are all raising money to support young lives against cancer. And cheer sticks are included!"
Whatever you fancy doing over the Easter break, and during this month, remember that there are very few breaks for children with cancer. Their treatment and battle goes on and on, and we, and CLICSargent, will be there to cheer them on for as long as it takes!
With peace, love and gratitude
Sarah x