Where do you like to walk? I was lucky enough to be able to walk on the beach a few times over the Christmas break. It made me feel brilliant: all that fresh air, the sound of the rushing waves, and that special seaside smell. It was a real tonic. There are lots of brilliant places to walk, aren't there? In the woods, squishing along muddy paths, listening to the wind blowing through the bare branches; up steep hills, hearing your heart pounding in your chest as you put the effort in; even round your garden looking out for the tender, tiny green shoots that give us hope that dark, gloomy January will eventually give way to some more spring-like weather and the optimistic crocuses and snowdrops showing their pretty colours.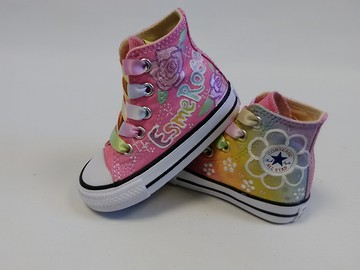 At Supershoes, we love a walking analogy! One of our Super Volunteers gives school assemblies on the theme "Walk a Mile in Their Shoes", to help children empathise with those going through treatment. And of course, the fabulous Supershoes that our Super Artists create, every week of the year which go out to super brave children, encourage them with their own mobility, because who wouldn't want to get out and about walking, and show off a beautiful, unique pair of shoes with all your very favourite things on them?
So now, I want to bring you all a new type of walking challenge. This is a short walk, but I can guarantee that it will be a memorable one. And I'd like you to join Supershoes for it. Will you help us by participating in our second Lego walk on 9 March? It's taking place in Middleton Hall, in the heart of Milton Keynes' shopping centre (near John Lewis) from 12 – 3. Ideally, we'd like everyone who takes part to be sponsored, which is why I'm giving you plenty of notice. This is a fun activity, with a little bit of a psychological challenge. Those of us who've done it before, found it very interesting!
And if you're hesitating, please think on. Most of us can choose to go and walk somewhere green, in the fresh air, by the sea, in the woods, through fields, in parks, without a second thought. We send out around 20 pairs of Supershoes each week to very poorly children, many of whom find walking down a hospital corridor a huge challenge. How about taking part in a walk which will be a challenge for you, to see how it feels to hesitate before taking that first step, to find walking a bit more difficult than usual, and to feel very proud of yourself, when you actually make it? 9 March. I'd love to see you there. Click here to register.
With peace, love and gratitude
Sarah x