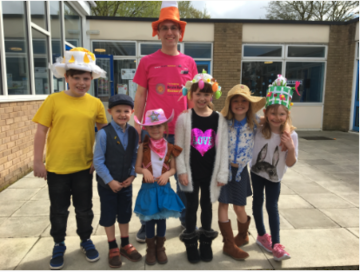 Brain tumours are indiscriminate; they can affect anyone at any age. What's more, they kill more children and adults under the age of 40 than any other cancer… yet just 1% of the national spend on cancer research has been allocated to this devastating disease.
The charity Barin Tumour Research has a vision to fund a cure for brain tumours and their mission is to build a network of experts in sustainable brain tumour research, via a network of seven dedicated research centres. In order to achieve this, they actively campaign and encourage a variety of fundraising activities.
Today though it's all about hats…
Thursday 29th of March marks the culmination of Brain Tumour Awareness Month and their biggest national campaign Wear A Hat Day, this year led by their patron Caprice.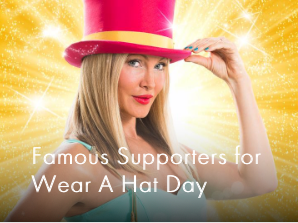 Thousands are taking part in Wear A Hat Day 2018, including two official sponsors Specsavers and Hobbycraft and since the campaign started back in 2010 it has raised over £1,000,000 for Brain Tumour Research!
We receive requests from many of the children who have been diagnosed with a brain tumour - of which there are around 400 each year in the UK. Whether you are wearing a hat today or not, please join us in support of this amazing charity, in their fight against brain tumour cancers.