These two enterprising youngsters have started their very own 100 Club, to support Supershoes, and we're Super grateful!
The photo shows them hard at work in their "office".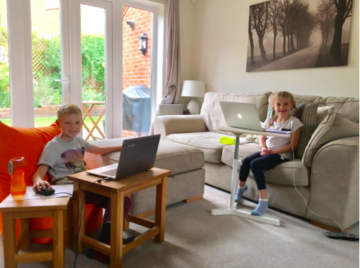 You buy one (or more!) numbers for a year, at a cost of £12, and each month, there's a draw, with cash prizes of £25, £15 or £10 to be won, with all profits going to Supershoes.
All this for £1 a month!
And the more mathematical amongst you will have worked out that the odds of winning (especially if you have more than one number) are much, much better than if you do the Lottery!
If you can spare £1 a month, please email Super100@supershoes.org.uk to get involved, as soon as you can, as I understand numbers are selling fast.
Oh, and good luck! And thank you, awesome Super kids, for your hard work so far!