Be kind wherever possible.
It is always possible
This quote, from the Dalai Lama, promotes an attitude we all try to teach our children, doesn't it?
I saw variations of this idea on Facebook, at the beginning of the new school year, reminding us all to encourage our school-age children to be particularly mindful of new starters at their schools, and to reach out to others who might find being in a new environment a bit scary.
The super-brave children we support at Supershoes miss lots of school time through hospital appointments, treatments and periods when they're simply not well enough to cope with being at school.
Now (most) children are all back at school – I thought it would be a good idea to tell you about an amazing, free service Supershoes can offer to schools, all about being kind.
Our Super Volunteers are an amazingly diverse bunch, and this month, I'd like to tell you about Anne…..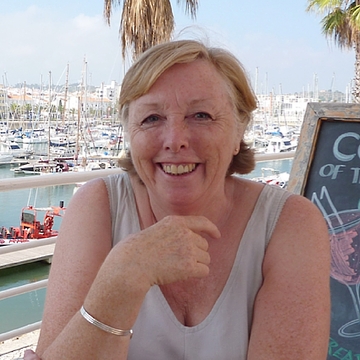 Anne is a recently-retired primary school Headteacher, who knows an awful lot about encouraging children to be kind to each other. In her role as Head, Anne has taken more school assemblies than some of us have had hot dinners, so she knows an awful lot about how to keep the interest of a hall full of young people too.
Anne has combined her skills and expertise to create a fantastic assembly all about "walking a mile in someone else's shoes". It will come as no surprise to you that it's absolutely brilliant. What's even better, is that Anne will come to your local school and give the assembly herself.
I have a call to action for you this month, lovely reader…..
Are you connected with a school in or around the Milton Keynes area within 30 minutes' drive or so…?
Would you be prepared to ask them if they'd like a special assembly, delivered by our Super Volunteer Anne, on the subject of kindness and empathy…?
Or could you put us in touch with a contact there, so that we can ask them ourselves and tell them a little more about it…?
If so, please let us know by contacting us here, or ring the office on 01908 274944.
At this time of year, when many children are having fun outdoors, wrapped up in hats, scarves and gloves, stomping in puddles, scrunching through fallen leaves or snow, there will be some who can't do any of those things, because they feel too poorly.
I have an idea what they and their families are going through because I speak to them on a daily basis. Being kind doesn't take away their problems, but it does help to know others are thinking of you.
It's my hope that you'll help us to spread the kindness, and what better place to begin the education than at school?
Will you help?
Until next time, with love, peace and gratitude
Sarah xx