What are you grateful for….?
I was a bit under the weather last month, and had to have some enforced rest. It wasn't much fun, and thankfully, it didn't last too long. We all take good health for granted when we have it, and it's not until an illness strikes that we remember what it's like to feel poorly.
Our Super brave children who receive their gifts of Supershoes feel really poorly a lot of the time, often for a long period of time. As one of our Super Artists, Glyn put it:
I am forever grateful that my children….and now my Grandchildren are all fit and healthy. For this I am thankful every day, but know that it must not be taken for granted.
In these days, when you can hardly open a newspaper without reading about what a terrible world we live in; where all the news on the tv, radio and social media seems to dwell on the un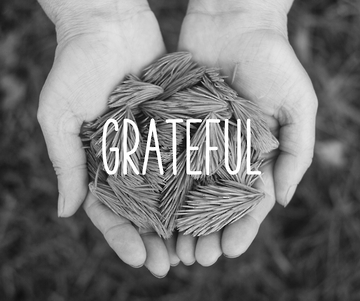 kindness of people, I'm here to tell you that there really are some fabulous people out there. People who really care and want to make a difference.
This month, I'm grateful for a whole bunch of people. This is far more than a list for you to scroll down, though. Each of these bullet points represents some simply fantastic work put into Supershoes since I last wrote. This is only 4 weeks' worth of goodness, and it goes on month on month in one form or another! I'm totally blown away by how awesome people are. So a massive, massive thank you goes…
To the Kustom Kulture Art and Lifestyle show for adopting us as their chosen charity this year, and helping to raise over £2,000. Woohoo! Subscribe to our newsletter for more about this, and our other adventures!
To all the stallholders there, who gave so generously to our raffle, to make it a success and raise even more.
To everyone who came and talked to us over that weekend.
To the trusty band of volunteers, including the Super Artists who came along and demonstrated their amazing skills to the admiration of everyone around.
To all our other Super Artists who keep on turning out mini-masterpieces for our Super brave children.
To our office volunteers and homeworkers, who keep the Supershoes ship afloat with all the hours they put in.
Is that it? No, of course it isn't!
Thank you for reading this far, and please keep reading, because I've got something else I just have to tell you all.
My diary reflects what I've been thinking about over the month. Each thank you on this page has its own wonderful story. I'm sure you'd like to find out more about these stories, and the great news is, you can!
We're publishing a monthly newsletter, and you can get a copy, just by scrolling down to the bottom of the page and filling out 2 small boxes where you see 'Get Updates'. It'll take less than 1 minute of your time, and then each month, you'll find out more about what we do and what we've done.
Oh, and as always, if you, someone you know or your place of work is looking for a charity to fundraise for, you know where we are!
Until next time, with love, peace and gratitude…
Sarah xx