There is a charity very close to Supershoes' heart called 'Mad About Harry' which was set up to raise money for potential overseas treatment for a little boy , Harry who is fighting neuroblastoma.
Not only have we created Supershoes for Harry, but he also lives very locally to both Sarah and me (Kelly).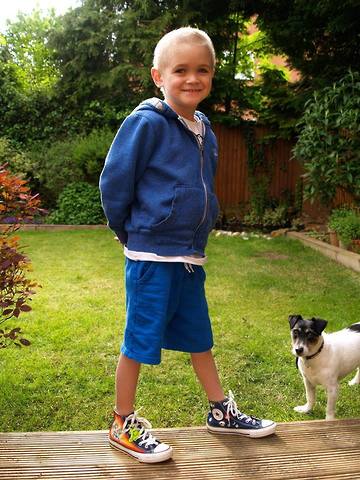 So when a close friend of mine and of Harry's Mum, approached us to organise a joint venture fundraiser, we jumped at the chance!
Moore Place Hotel in Aspley Guise regularly hold a fabulous Charity Quiz Night, each time choosing an amazing charity to support. I had attended previous events in aid of Macmillan and we were thrilled they offered to hold their June Quiz supporting both Mad About Harry & Supershoes.
The tickets sold quickly (those Aspley Guise Villagers don't like to miss out!) and raffle prizes were collected. I even had a little helper when it came to setting up…..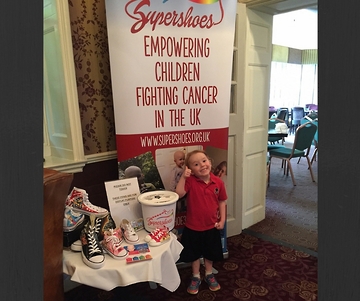 As usual, Rob put on a roaring show, with the 'Rose between two Thorns' team winning the opening round and Dawn doing a grand job on selling raffle tickets. We even had a silent auction on a posh round of golf, won by Nicola.
In total we raised over £800, which gave both Supershoes and mad About Harry over £400 each.
Thank you to everyone who came along, donated prizes and helped support both charities.