Today I am feeling super excited and very honoured to be shortlisted for a 'Pride in Milton Keynes' award via Johnston Press Midlands Events.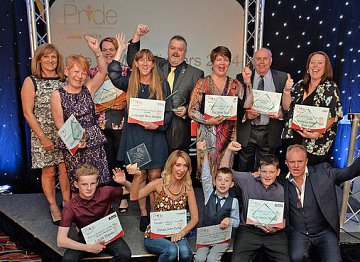 We were excited to see our lovely friend Dawn and the team at The Henry Allen Trust - Henry's Happiness win last year and are so grateful to be nominated as a finalist for 2015.
There are so many well deserving finalists all with stories of true bravery or massive achievement and to be up there with them is simply amazing.
Raising the profile of Supershoes ultimately helps us raise awareness of childhood cancer and reach more children affected by cancer with Supershoes, so if you would like to vote for us to win, you can do so here.
Thank you!