Wow …..Yesterday (Sunday 26th July) was an AMAZING day!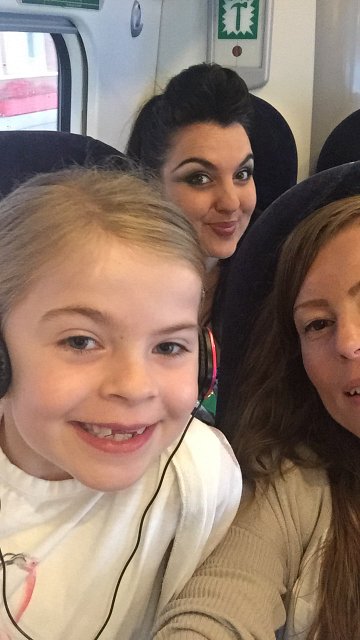 In Sarah's absence, I (Kelly), Super Artist April, Super Artist Diane and my eldest daughter Amillie headed off to the Faces of Ward 84 party at Victoria Baths in Manchester.
Ward 84 is Manchester Children's Hospital Oncology and Hematology ward and we were thrilled to be invited back again after attending last year.
Armed with a suitcase full of paint, glue, glitter and much more we were super excited to meet some of the amazingly brave children who are being treated or have been treated at this amazing hospital.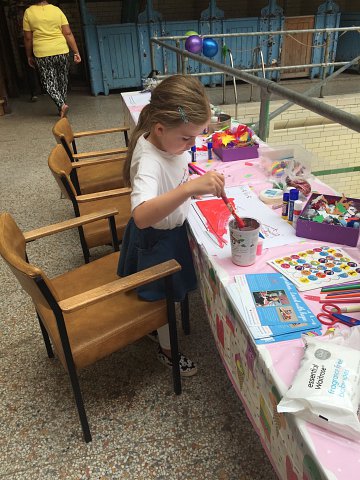 We had a big sheet of paper where we painted hand & footprints, plus had giant Supershoes for children to decorate. It was such good fun!
We met some truly amazing children and their super brave parents and families, who have been through more than we could imagine.
We were also very humbled to meet the wonderful parents of Super George who recently made a donation to fund a pair of Supershoes for another child, on what would have been George's 10th birthday. We were in absolute awe of their strength and were touched that they came to say hello on what must have been a very difficult day for them.
We also had the pleasure of seeing some Supershoes in action and children who have received Supershoes came to show us their beautifully decorated feet! We also talked to more children who had received Supershoes in the past and were keeping them in memory boxes as a momento of their journey after their feet had grown!!
The party was so very well organised and around 500 guests went home having had a brilliant day! Well done to the Faces of Ward 84 team and thank you for inviting us.
Now to wash that glitter out of our hair!!