Today I allocated our 400th pair of Supershoes to a Super-Artist, which has put me in a rather reflective mood, so I thought I would share with you my personal feelings about this incredible Super journey……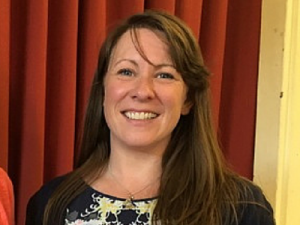 The last 19 months have seen the highest highs and the lowest lows. I have witnessed such generosity and human kindness, such heroic strength and determination, utter devotion, compassion and love.
I have seen unimaginable pain and grief, fear, loss and suffering. Little children suffering. Brave little Super children who face cancer everyday. These children who teach us how precious and fragile life is and how we should grab it with both hands and do all we can to make the most of every moment. They smile on through, they melt my heart and encourage me to do more each day.
From fundraisers and sponsors who get involved with our mission to reach super-brave children to remind them of who they are and help them smile. With so many incredible charities in our country I am so grateful they choose to support us, it means the world to be able to reach one more child with a special gift. This special gift that will encourage them at their lowest time, that may be the mini boost they need to help them keep on fighting.
Our amazing team of Super-Artists whose dedication and commitment, not to mention their incredible talent, makes me feel so humble and so very grateful every single day. Without this group of amazing and kind hearted people it simply wouldn't work! Selflessly giving their time, often hours at a time, sometimes days, many on a regular basis. Not wanting anything in return, only to help a super brave child feel special. Each brushstroke given with care, love and kindness.
Our Super volunteers like Emma who helps with the shoe orders each week and Kelly who devotes herself to our online marketing. Kelly has played such an integral part in the success of Supershoes from day one. Kelly has kindly taken the role of Trustee along with Lucas to form the structure that we need to take Supershoes to the next level.
My mum Maureen, aka Super Despatch Manager who devotes her Mondays to manage shoe logistics. How I appreciate her time, organisational skills and company every Monday. To all my family and friends and new friends I have made along the way, I am forever grateful for your patience with me and you caring love and support.
My husband and Co-Founder Ken who encourages and supports me. His dedication, love and devotion allows me to continue this journey with confidence. He wipes away the tears and reassures me when I feel lost in the grief we sadly witness.
And to the children and parents who are going through unimaginable challenges, who have their lives turned upside down, who long for the normality of yesterday…. I salute you and your little soldiers. Thank you for sharing your stories and allowing us to be part of your journey.