Saturday was super amazing and very special!
Frosts Garden Centre, Woburn Sands hosted the legendary gentleman of horticulture, Alan Titchmarsh, who spent the day holding talks, book signing and meeting and greeting his fans.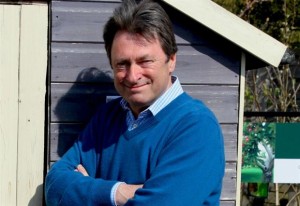 Frosts Garden Centre, not only donated all ticket proceeds for the day to Supershoes, but allowed me to present to the audience ahead of Alan's talks, raising awareness of Supershoes and the super-brave children we support.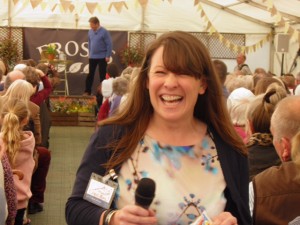 Frosts support is simply overwhelming and Alan Titchmarsh is an incredible man who went out of his way to make the day really special for everyone he came into contact with.
We held a raffle for a very special and beautiful pair of shoes, signed by Alan and created by Super-Artist Lucas Tyler, plus Super Artist Glyn Goodwin gave her time and talent to kindly paint faces for donations.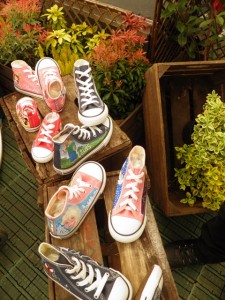 Super artist Lynsey Reed Fairfax and her mum gave up their day to bucket rattle and raise those extra pennies. What a team and what a day!
We will announce very soon, the total funds raised from this remarkable day, but a big thank you to everyone involved and to all those who came along!