Last week Supershoes finished the week with a BANG….!
Mazars kindly invited us to their Ladies Afternoon Tea / Networking event at The Woburn Hotel, where I did a short talk about Supershoes. We also held a raffle & silent auction to fundraise for future Supershoes.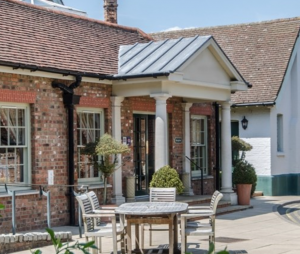 The afternoon was amazing and the fabulous group of ladies raised enough to fund 20 pairs of Supershoes! We are so grateful to all those who attended and kindly took part in the raffle & auction.
We couldn't have done this without kind donations of prizes from the following supporters:
Box at MK Dons Football Match by Carey Pensions UK LLP
Personal Badminton Coaching Session with Gail Emms - Badminton Olympic Silver Medalist
Personal Training Session with Catherine Wilkins Fitness
One month FREE Classes at Julie Stokes' Street Dance
£150 voucher for Michael Wray Hairdressing Salon
Gift from White & McLeod
Roller Banner designed & printed by Colossal Print
Plus many, many more!
Thank you everyone – We can't wait to start allocating these funds to Supershoes for well deserving children!