Where did February go…..?! It's was a very busy month for Supershoes HQ this month with 28 referrals in total, mainly from the wonderful CLIC Sargent.
We now work with 12 out of the 18 CLIC teams in principal treatment centres for referrals, with a plan to work with every team by May. We need to be confident with our funds to do this!
It would be wonderful to see more businesses funding Supershoes. Committing to a pair per month, would really help us to plan for growth. For many successful business, £50 is quite an achievable sum of money and what a great way to show your Corporate Social Responsibility.
Talking of businesses I wonder if there is a local business to Woburn Sands / Milton Keynes could offer me some desk space please?!
I operate Supershoes full time from my kitchen table at home, which is becoming a little impractical. I often find myself daydreaming of having an office (or even just a desk would be nice) so I can see what the kitchen table looks like! I know businesses can gain tax relief by giving space to registered charities but I'm unsure about the un-registered ones. I can make mean cups of tea in return!
February saw the delivery of our 300th pair of Supershoes, to Super Eashan. Lucas Tyler our fantastic Super-Artist & Trustee delivered them in person and also took a bag full of goodies and toys with him for Eashan, donated from the amazing toy company Spinmaster.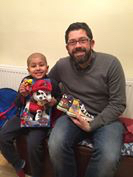 It's hard to believe this time last year we had reached 50 children with Supershoes! It has been and amazing journey seeing Supershoes grow in strength and support from our team of 100 Super-Artist and amazing sponsors and partners.
In February we also received the wonderful news that Frosts Garden Centre at Woburn Sands is supporting Supershoes this year, starting with a Talk by Alan Titchmarsh on the 18th April. We are delighted that all money raised by ticket sales for this event, will be donated to Supershoes.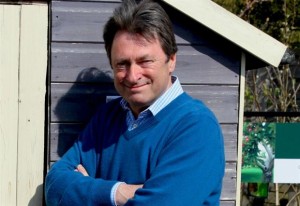 Just to mention if you have donated £50+ and are waiting to hear where your donation has been spent, please bear with me! I am desperate for administration support to get the notifications out at the moment. If you feel you could offer Supershoes an hour a week and can send emails with attachments please do get in touch!
Plans for March-
I have a presentation to give to the Ladies Business Club, run by Mazars in Milton Keynes. I am really looking forward to sharing the Supershoes story with the lovely group of ladies at the beautiful Woburn Inn. I'm searching for raffle prizes to contribute to this event if anyone has items or vouchers for their business.

On a mission to GOSH to help a special little poppet smile and deliver some pairs of Supershoes. Wristbands will on sale on our website this month.

Working on a Supershoes Amazon Wishlist! A great way to support our mission with items we regular use or why not purchase some art supplies that will be sent with Supershoes to super brave children who are staying in hospital. Watch this space.

Our wonderful Super-Volunteer Jane Steer now dealing with our application to the charity Commission to gain those all-important charity registration numbers.

Looking forward to delivering some more Supershoes in person in March. I love meeting super-brave children and their families it's such a privilege and an honour to bring some smiles in person!