A year ago our Super-Artist Mona created Supershoes for Super Lila who was fighting Acute Lymphoblastic Leukaemia.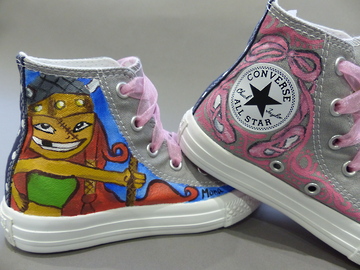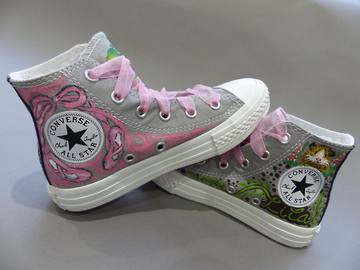 Lila absolutely adored her Supershoes which depicted Lila's favourite "Barbara the Barbarian" and her mum said she wore them, and wore them. Even after she grew out of them she kept them because they were so special to her!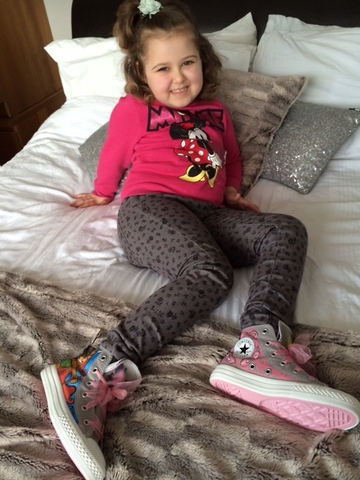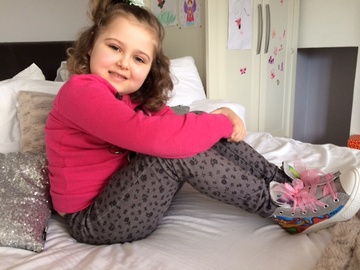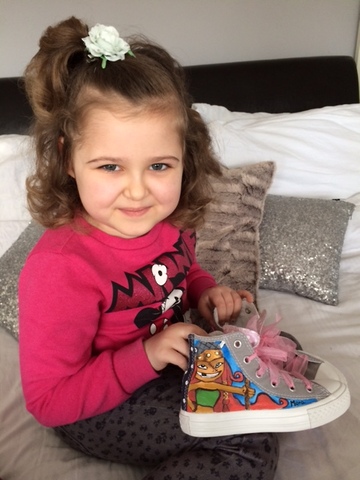 Recently Lila's mum, Nicola got in touch and told us the wonderful news that Lila has now finished her treatment and is in remission. Her body is still recovering from the chemo so there have been a few occasions where they've ended up in hospital, but luckily nothing too serious.
Here she is looking very grown up!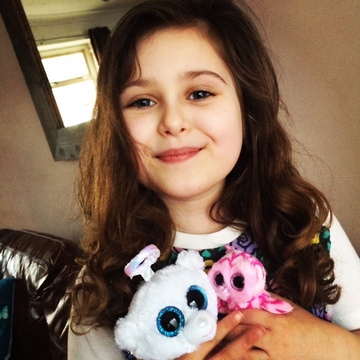 Nicola also asked if she could join the Super-Artist team, as she had seen just how much Lila loved her Supershoes and felt inspired to help another child feel super.
With a life long passion for drawing and a creative background too, we are thrilled to welcome aboard Super-Artist Nicola!