At the beginning of 2015 I decided I wanted to start sharing more of my own Supershoes news with you all, so I am going to write my own personal update right here, every month.
I meet some amazing super-children (and families) through Supershoes, work with some fantastic other charities and not to mention fabulous hospital staff. We also have lots of fundraising going on in the background and I wanted to share some of this with you all, as well as some of the things I learn along the way.
So here goes…. This month I visited Great Ormond Street Hospital and met Eva and Kenu, amazing children and families.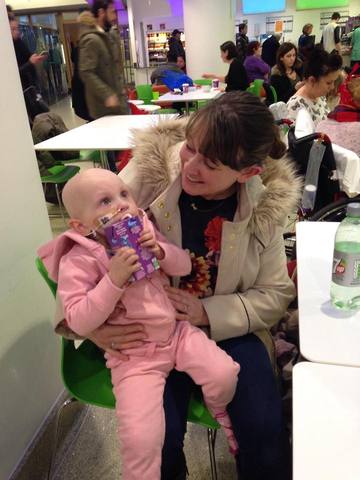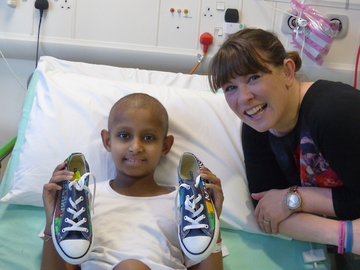 Meeting them made be feel incredibly humbled but also magnified a passion to do more to help families fighting cancer. So I am putting together a short survey , in a hope that parents who's children have received Supershoes will give us feedback to establish how we might be able help families who have had their lives turned upside down by their child's cancer diagnosis.
There are many awesome charities in UK that offer a range of services. I want to know if there is anything missing! What would make a difference…?
I also had the pleasure of presenting to Astons Solicitors, Connecting Women in Business Network Meeting. I talked about the Supershoes journey, why we established and also raised awareness of children fighting cancer. They are an inspirational and friendly group of women that have offered various means of support. Thank you ladies!

I really love the opportunity to present Supershoes to groups, schools & businesses and tell the story of our unique organisation and the inspirational children we support.
I'm now looking forward to February 25th as I will be presenting Supershoes to the children at Rye St Antony School. In November the children raised over £300 and announced they will be supporting Supershoes this year.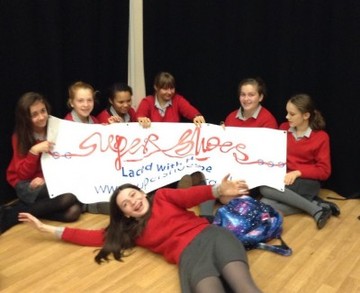 I think it's especially important to acknowledge charitable giving from youngsters, so to pop along with Super-Artist Mona and a pair of Supershoes they have funded, will be a good way to say thank you and maybe inspire the next generation to continue to Pay It Forward into adulthood.
In fact we would like to work with more schools…. Supershoes really capture children's imaginations. Last year we held a design a pair of Supershoes competition and funky shoe Friday where children made a small contribution to wear their own shoes that they had made funky with art materials.
Other things I am busy organising:
A family Disco in Woburn Sands to raise funds and awareness. I am looking for people who would like to get involved and help make our first major event a huge success and lots of fun!
Our 300th pair of Supershoes will be delivered in February… Another milestone for us, how exciting!
Thank you everyone for continuing to support Supershoes – Lots of love Sarah x